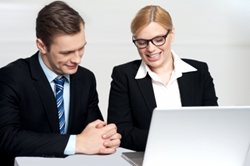 Investors can now buy single family homes in top cities in the U.S. through banks and lenders that are unloading a backlog of properties
Tampa, FL (PRWEB) March 11, 2015
The average investor who plans to purchase homes in the housing industry can have few methods of research apart from a realtor or local REI club. The JWB company is now helping to explain bulk REO properties in real estate to adults who are making investment plans this year at http://www.jwbrealestatecapital.com/what-are-bulk-reo-properties.
The concept of purchasing homes in one or multiple quantities has been highlighted in recent years partly due to the numbers of foreclosures in many major cities. When banks or lenders have surplus homes inventory, many homes can be grouped together and sold for a fraction of the market value. Buying these real estate owned houses is one investment strategy now explored at the JWB website.
"Investors can now buy single family homes in top cities in the U.S. through banks and lenders that are unloading a backlog of properties," one JWB Real Estate Capital company source said.
While the topic of bulk REO homes is one covered at the JWB website, additional ways to buy homes for sale are also included. Investors who have little time to research properties, buy or renovate houses do have the option of turnkey houses to use as investments. These home types are now available in Florida and other markets.
"Rates of foreclosure are still higher in certain parts of the country, and this is providing more inventory that investors could use to build housing industry capital," the source included.
To help men and women hoping to find the top rental markets in the U.S., the JWB company is now presenting its page at http://www.jwbrealestatecapital.com/highest-rent-cities-in-2015 online. This page includes the rental income averages in many cities to assist adults in choosing top performing rental markets to invest.
About JWBRealEstateCapital.com
The JWBRealEstateCapital.com company helps investors to satisfy goals for income generation through a series of national services in the housing industry. The company promotes turnkey homes for sale, REIT and other financial investment types. The JWBRealEstateCapital.com company uses its property network to provide rental income nationally to retirees and working adults who invest in turnkey real estate.