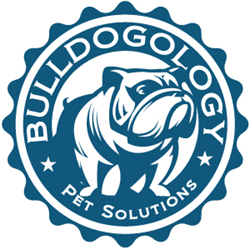 Bulldogology Pet Solutions Puppy Pad is safe for any breed and is manufactured under strict guidelines to ensure both quality and durability
Jacksonville, FL (PRWEB) July 21, 2015
The founders of Bulldogology, a new pet supply company, are pleased to announce that their Premium Best Puppy Training Pads are now available on Amazon.com. Even though the puppy pads have not been on the market for that long, they are already creating quite a buzz from dog owners who are convinced they are the best puppy pads money can buy.
As a spokesperson for http://www.bulldogology.net/ noted, the puppy pads are made from five quilted layers with super absorbent polymer. To help keep the pads in place, they feature no-slip sticky tape on the bottom, as well as an attractant that will encourage puppies to use the pads, and an odor neutralizer.
The founders of Bulldogology understand that house training a young puppy can be a challenging experience for both the pup and his or her human. People who work outside of the home are not always there when their new family member has to do his or her business. This knowledge inspired them to create their new puppy pads; people simply need to choose an area inside the house for the pad, and their puppy will quickly learn how to use the designated area.
Each order of Bulldogology Puppy Pads includes 100 24 inch by 24 inch pads that are ideal for small to mid-sized dogs. For a limited time, everyone who orders the puppy pads from Amazon will receive a free eBook titled "Guide to House Train Your Puppy," a $24.94 value.
"Bulldogology Pet Solutions Puppy Pad is safe for any breed and is manufactured under strict guidelines to ensure both quality and durability," the spokesperson said, adding that the pads come with a 100 percent satisfaction guarantee.
"The advanced polymer technology means these puppy pee pads absorb liquid fast and dry quickly. This helps to block and neutralize odors, giving your home a fresh smell."
Anybody who would like to learn more about the new Bulldogology puppy training pads is welcome to visit the company's website or Amazon.com.
About Bulldogology:
Bulldogology is a brand new pet supply brand. While they cater to all pets, their primary focus is on just dogs. They are in the process of branding out their brand into a product line starting with their Puppy Pads. Bulldogology strives to offer pet owners products that are made with only the highest quality material. To order the puppy pads from Amazon, please visit http://www.bulldogology.net/press