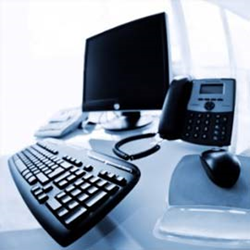 SolveForce Now Offers TV, Internet & VoIP phone services to Boston
Boston, New York (PRWEB) April 21, 2016
SolveForce.com continues their 2015 expansion offering TV, Internet & VoIP phone (http://www.solveforce.com/) services throughout the Boston region.
When setting up a small business, anyone should consider business phone and Internet bundles instead of trying to manage business services from different companies. Bundling for small businesses provides many advantages, including one lower monthly bill, ease of integration and use, and may even provide additional services, such as web hosting and security.
Quality providers, like SolveForce, offer attractive TV, Internet & VoIP phone (http://www.solveforce.com/) packages for small companies that combine high-speed Internet with a business-grade phone system, with the added benefit of a dependable Cloud network. Here are the main benefits of phone and Internet bundles and how they can benefit your small business.
Phone and Internet companies often provide low-cost bundling solutions, making it more expensive to purchase phone and Internet services separately. The employees won't have to deal with the headache of managing bills for several companies because keeping track of single monthly bill is a much simpler task. However, remember to check any potential 'hidden' costs before buying a package. These can include activation fees, hardware needs, and any other additional services.
To learn more about SolveForce's TV, Internet & VoIP phone (http://www.solveforce.com/services) services, visit SolveForce.com.
About SolveForce
We are committed to your company in every aspect of the customer relationship. If your company needs to contact us for any reason, please don't hesitate to call or email us at the earliest convenience.
By Phone: (888) 765-8301
By Email: ron(at)SolveForce(dot)com
By Website: http://www.solveforce.com