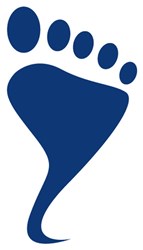 We are extremely impressed with the Bunion Bootie as it actually addresses the biomechanics of the problem.
Henderson, NV (PRWEB) January 28, 2014
Recent feedback from the practice of Kimberly Rau & Associates, Inc. confirms Bunion Bootie addresses the deformity, may prevent further progression, and is an effective tool to relieve pain and discomfort due to bunions.
Kimberly Rau & Associates, Inc. is a group of Canadian Certified Pedorthists who have been providing lower limb assessments and advice, custom foot orthotics and footwear education and modifications in the Kitchener Waterloo area of Ontario, Canada since 1986.
Hallux valgus, or bunions, result from dysfunction or deformity of a part of the foot called the first ray, consisting of the first metatarsal and first cuneiform bones. Foot structure plays a major role in the prevalence of these conditions, and treatment typically focuses on improving and adjusting joint position and biomechanics. Unlike hard bunion splints, toe spacers, and bunion pads, Bunion Booties can be worn comfortably and with ease in almost any shoe, stays in place and provides all day relief from the rubbing and irritation caused by bunions.
Kim Rau, pedorthist, states, "A significant percentage of our clients present with foot dysfunction that results in deviation of the big toe. We are extremely impressed with the Bunion Bootie as it actually addresses the biomechanics of the problem. We have found them extremely effective as they are comfortable, easy to apply, very low profile and versatile. Our clients report improved comfort immediately and provide feedback such as, "Feels secure", "I can push off through my big toe", "I feel more stable", "My toe hurts less immediately."
Kimberly Rau & Associates, Inc. determined that, utilized on its own or in combination with other therapies and/or custom foot orthotics, Bunion Bootie can facilitate re-alignment of the foot and first ray function. Findings of the use of the Bunion Bootie with their clients include:

Bunion Bootie provides a low profile that fits in any shoe
Bunion Bootie was easy for patients to apply
Bunion Bootie is extremely comfortable and does not compress the first MTP joint
Bunion Bootie addresses both the longitudinal and transverse arch issues, where first ray dysfunction and deformity originate
Bunion Bootie supports the joint and encompasses the foot, providing a potential proprioceptive benefit.
Bunion Bootie, established in 2011 by a small group of bunion sufferers who came together in search for an effective non-surgical treatment for bunions, is the perfect answer for people who must stay on their feet for prolonged periods. Office professionals, shift workers, athletes and users worldwide have discovered Bunion Bootie. Bunion irritation, if left untreated, can result in blisters, swelling, tenderness, and bursitis. At only 0.4mm thick, Bunion Booties fit comfortable in almost any shoe (including high heels and running shoes), and is made with odor and bacteria resistant materials.
Please visit their website https://www.BunionBootie.com for full details. Discounts are available for purchases of more than one (1) Bunion Bootie and can be found on the website. For more information, contact Bunion Bootie through the company's website, BunionBootie.com, or by emailing at CustomerService(at)BunionBootie(dot)com.