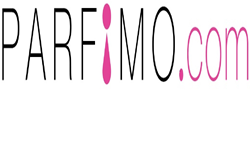 Ever since our establishment, our focus has remained the same, customers.
Lincoln Park, NJ (PRWEB) January 23, 2015
Parfimo.com tops the list of online stores for perfumes in New Jersey and in the US for that matter. The online store has a huge collection of over 50,000 high quality products that includes colognes, cosmetics and perfumes. All the products listed at the online store are high on quality, branded, genuine and attractively priced. The entire range of products is ready to be shipped at any given day and online perfumery ensures that all products are delivered at the doorsteps of the customers safe and on time.
One of the executives working with the online perfume store has this to say, "Ever since our establishment, our focus has remained the same, customers. We do everything possible at our end to offer customers complete satisfaction – be it branded products, attractive prices and excellent services. Our extensive range of high quality products and easy to use interface enable customers choose the fragrances, cosmetics and perfumes of their favorite brand and place an order easily. We pack and ship all orders instantly and charge no shipping cost on orders above $59."
Parfimo.com strives hard to better customer experience of buying perfumes online and to safeguard their interests in the long run. The online perfumery has user-friendly return policy wherein it accepts returns and replacement of undamaged products in a simple and easy way. What makes Parfimo.com different from its competitors is the fact that it allows users place an order without even registering. This makes the ordering process easy. One of the most sought after perfume brands at Parfimo.com is Chloe.
The executive has this to say about the availability of Chloe perfumes, "Chloe has always breathed fresh bohemian spirit into the stilted fashion world ever since its establishment in 1952. By offering a wide collection of perfumes for more than six decades, Chloe has helped men and women fashionistas create a style statement of their own."
Parfimo.com also offers a wide collection of perfumes and colognes for men and women who love something unique and different. Customers can shop Burberry perfume online and can fully rely on Parfimo.com for quality and competitive prices. By offering 20 percent off on all products, the online store has given even more reasons for people to buy perfumes, colognes and cosmetics. To buy Davidoff fragrance online, they are the right company.
About Parfimo.com
Parfimo.com comes out to be an ideal resource online for buyers in US who want to buy branded and genuine colognes, perfumes and cosmetics in a hassle free manner and at attractive prices. New Jersey, USA, based online store for perfumes has a huge stock of over 50,000 products from popular brands of the market, enabling customers buy perfumes of their favorite brands easily. The online perfumery gives attention to the peculiar needs of customers and strives hard to make branded perfumes available and accessible to all. Therefore, it ships all orders above $59 without delivery charges and has customer friendly return policy wherein it accepts returns and replacement of undamaged product/s in a simple and easy way. Customers can shop Chloe perfume online aside from many other brands at Parfimo.com at competitive prices. For shopping DKNY perfumes, they are a company recommended by many.
Contact Details:
Parfimo Fragrances Inc.
4 Frassetto way
Lincoln Park, NJ 07035
Line 1: +1 973 832 7502
Toll free: +1 855 727 3466 (1-855-PARFIMO)
Email: info(at)parfimo(dot)com
Web: https://www.parfimo.com
# # #