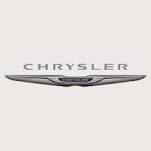 This vehicle flaw requires the malicious actions of a hacker for the vehicle malfunction, so the case would likely be complicated by criminal charges or a question of liability.
Los Angeles, CA (PRWEB) August 14, 2015
According to an article published July 24th on Wired, Chrysler has issued a recall on 1.4 million Jeeps that were deemed vulnerable to a hacking attack after two Wired security researchers demonstrated how such a hack could work. The article notes that, unlike many recalls, the hacking vulnerability can be fixed by a software patch, so affected owners can make the fix in their own home with a USB drive. According to the Law Offices of Burg & Brock, Chrysler reacted appropriately to this specific situation, but a hypothetical situation where an accident had occurred before a recall had been issued could bring up interesting legal questions.
Typically, the law firm notes, when a car crashes as a result of a flaw in a vehicle design, it is clear that any knowing company who has yet to take action towards fixing the problem would be liable for damages. Yet, Burg & Brock explains that any injuries as a result of a hypothetical flaw that makes a vehicle susceptible to a hack would also require the malicious actions of a hacker for the crash to occur. This would bring up the question of whether these criminal actions on the part of the hacker would carry the entirety of the liability, superseding any liability that the automaker may have had.
Cybersecurity is a new frontier, both legally and from a safety standpoint, the law firm notes, with hackers and security experts fighting to get ahead of one another in their ability to protect or exploit vulnerabilities. While members of the public can certainly make decisions not to buy a certain product that is potentially vulnerable to hackers, there is a burgeoning legal question of whether a company has a legal obligation to go above and beyond the basics to make sure that their product is protected against would-be online saboteurs.
Many products have warnings on them that tampering with the product in certain ways can, at the very least, void the warranty, and at most, create a dangerous situation for the consumer that the company may not be liable for if injuries occur. Yet, in the case of the car hacking, it is an outside party, rather than the consumer, who voids the implied contract outlined in the product safety information. This situation creates a gray area where neither the consumer nor the company that makes the product is obviously at fault for the injuries caused. This type of case would surely require a talented personal injury lawyer to use whatever legal avenues are available to secure the best outcome for their client, says the law firm.
Anyone that has been injured in an accident that resulted from someone else's negligence can call the Law Offices of Burg & Brock at 1-888-979-7979 to set up a consultation. Potential clients can also learn more about the law firm online at http://www.legaldefenders.com.