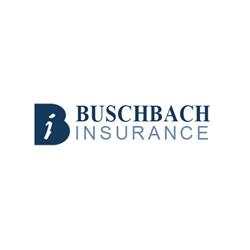 "The objective of our new website is to make shopping for insurance simpler than ever, while providing the personal flair of customer service." -Ron Maynard, Director of Technology, Buschbach Insurance Agency
Oak Lawn, IL (PRWEB) January 07, 2015
Buschbach Insurance Agency has launched a fresh, multi-purpose site to better support consumers in Chicago and the surrounding locations, which you can now see at http://www.buschbach.com. The website was designed to be easy to navigate and offers many helpful capabilities in order to make insurance easy, speedy and efficient.
People can now request free auto, home and business insurance quotes from anywhere, while taking advantage of several other features. These features include paying premiums, requesting policy updates and browsing the useful content in our blog. The new site works to enrich Buschbach Insurance Agency's reputation for offering inexpensive business insurance and excellent customer service.
"The objective of our new website is to make shopping for insurance simpler than ever, while providing the personal flair of customer service," said Ron Maynard, Director of Technology at Buschbach Insurance Agency. "We want our customers to feel self-assured in their familiarity of insurance matters and their decisions when buying insurance, and our team of top-notch agents is there to provide support whenever possible."
By visiting http://www.buschbach.com, customers can generally find the answers they seek about auto, home and business insurance and other commonly asked questions without the need to pick up the phone. However, human interface cannot be substituted and trained agents are still available to answer your questions.
About Buschbach Insurance Agency
Buschbach Insurance Agency is a family owned and operated independent insurance agency, serving clients across Illinois. Buschbach Insurance Agency assesses the needs of clients and searches for insurance plans on their behalf in order to offer remarkable coverage and customer service. For more information, visit us online at http://www.buschbach.com.