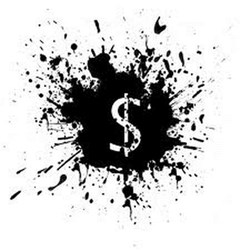 Announcing a New Affordable Source for Business Capital Loans for Many Industries, Courtesy of a Leading Small Business Resource, BusinessCashAdvanceGuru.com
Nationwide (PRWEB) January 10, 2014
Finding business capital loans and commercial loans just got a whole lot easier, thanks to new alternative bank loan options made available by commercial capital lender, BusinessCashAdvanceGuru.com.
In the wake of the Great Recession, many changes took effect in the banking industry. Banks, responding to more rigorous stress tests by the federal government, began stockpiling hundreds of millions of dollars away in their reserves. New banking regulations also took effect, curtailing what was already a weak small business lending market, putting capital funding in jeopardy for companies without perfect credit and without substantial assets or collateral commitment.
"At big banks — those with $10 billion+ in assets — small business loan approvals dropped by 20% to 14.3% in October 2013. Small banks also approved fewer loans. Approval rates at small banks dropped from 50.1% in September to 44.3%. That is the lowest figure that Biz2Credit's Index has recorded for small banks since August 2011. Even credit unions, which had been on the lending rebound prior to the government shutdown, experienced a 4% decrease in approval rates in October, dropping to 43.4%," reports Small Business Trends.
As big banks cut back on small business lending, credit unions stepped in to fill the void, however, that phenomenon came to an abrupt end not longer after it began. Today, alternative lenders like BusinessCashAdvanceGuru.com are meeting the needs of many small companies seeking working capital, funds to expand, or financing for opportunistic buys. Applicants do not have to undergo a lengthy credit file evaluation and do not have to pledge collateral or sign a personal guarantee to qualify.
"BusinessCashAdvanceGuru.com makes obtaining financing approval as fast and as simple as completing a credit card application. The goal of providing access to business grade capital swiftly and easily to small businesses across the country is realized through the alternative lender's release of its proprietary commercial funding system."
While traditional lenders have strict qualification guidelines, small businesses can get the funds they need for any purpose, and without providing extensive financial documentation. There are no hidden fees, and approvals are typically given in just 24 hours. Funds are made available through direct deposit, and companies only need to accept credit cards in order to be eligible for small business loans. Rates are competitive, and payments are based on a percentage, not a monthly fixed sum.
BusinessCashAdvanceGuru.com expanded nationwide services are now available in the following geographical areas:
Alabama, Alaska, Arizona, Arkansas, California, Colorado, Connecticut, Delaware, District of Columbia, Florida, Georgia, Idaho, Illinois, Indiana, Iowa, Kansas, Kentucky, Louisiana, Maine, Maryland, Massachusetts, Michigan, Minnesota, Mississippi, Missouri, Montana, Nebraska, Nevada, New Hampshire, New Jersey, New Mexico, New York, North Carolina, North Dakota, Ohio, Oklahoma, Oregon, Pennsylvania, Rhode Island, South Carolina, South Dakota, Tennessee, Texas, Utah, Vermont, Virginia, Washington, Washington DC, West Virginia, Wisconsin, and Wyoming.
About Us
http://www.BusinessCashAdvanceGuru.com is a division authorized by TieTechnology, LLC. TieTechnology, LLC, specializes in service based solutions for businesses. Services provided by TieTechnology are merchant credit card processing, business service telecommunications, and web based visibility marketing. The advantages of doing business with TieTechnology are, their commitment to their customer service excellence and the offering of one stop solutions to all business to business service product needs for the customers' convenience. To learn more about their wide assortment of business services, please visit http://www.tietechnology.com.
TieTechnology, LLC
813-856-0223 x150
888-809-9243 x150