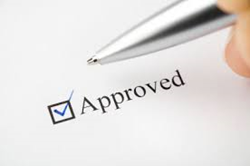 New Business Cash Advance Resources Now Available to Small Companies Seeking Commercial Capital, Courtesy of BusinessCashAdvanceGuru.Com
Nationwide (PRWEB) March 13, 2014
Companies increasingly are turning to business cash advance solutions as other resources remain scarce. A merchant cash advance is easier to access, and there is no question about how to start a business without a business plan because lending requirements of alternative lenders are not as stiff as traditional banks.
Since the beginning of the Great Recession, banks have been tightening lending standards. In addition, as a result of the national economic downturn, new federal banking regulations have been enacted, which puts significant barriers to commercial funding.
This ongoing phenomenon hurts the economy, creating a cycle of small spurts of growth and large dips, feeding the malaise, "Until bank lending steps up, small business growth will remain stagnant due to slower cash flow, and that impacts the whole economy. Many economists believe this is adding to the country's high unemployment, sluggish recovery and declining household net worth. Small businesses are the engine that drives our economy; they employ half of all private sector employees, generate 65 percent of all new jobs in the country and pay 44 percent of the nation's private payroll, according to the U.S. Small Business Administration. But without sufficient financing or liquidity, these smaller companies can't expand their operations, invest in new equipment or fund new research and development. Often, they can't hire new employees and in many cases have to lay off existing staff," the Washington Post reports (http://www.washingtonpost.com/business/on-small-business/small-business-lending-growing-scarce-seven-alternatives-to-a-bank-loan/2012/06/28/gJQA0z7BAW_story.html).
Companies having no significant resources are caught in the middle, having to weather the storm created by a lack of working capital options. However, alternative lenders are stepping up, providing more loan solutions. They are using technology to leverage capital from several sources and are making it easy for small businesses to access affordable capital.
"Business Cash Advance Guru makes obtaining financing approval as fast and as simple as completing a credit card application. The goal of providing access to business grade capital swiftly and easily to small businesses across the country is realized through the alternative lender's release of its proprietary commercial funding system."
Banks remain on the economic sidelines, often hoarding hundreds of millions of dollars in reserve funds. Collectively, banks are lending less to small business because of new concerns about how small companies can afford to meet coming requirements of health care coverage.
Insurance Playing a Large Roll
For the first time, insurance is now one of the larger factors in a bank's decision to approve a small business loan. In addition to requiring full disclosure of all commercial and personal assets and liabilities, banks are asking for substantial collateral. Loan applicants are required to sign a personal guarantee, as well as provide years of certified financial documents, such as tax returns. Now, with the cost of insurance entering into small business overhead, banks fear loan applicants will be unable to repay.
Alternative lenders are making the choice clear. They are offering affordable capital resources, with competitive interest rates and no credit file review. Applications are available online and approvals are given in just 24 hours. Funds are made available through direct deposit in three to five businesses days instead of weeks or months.
Funds may be used for any purpose, and small businesses can qualify for $5,000 to $500,000, with no collateral guarantee. Payment installments are based on a percentage of the total loan, not a fixed sum, which makes repayment affordable during slow months. What's more, there are tax advantages and no application fees.
http://www.BusinessCashAdvanceGuru.com expanded nationwide services are now available in the following geographical areas:
Alabama, Alaska, Arizona, Arkansas, California, Colorado, Connecticut, Delaware, District of Columbia, Florida, Georgia, Idaho, Illinois, Indiana, Iowa, Kansas, Kentucky, Louisiana, Maine, Maryland, Massachusetts, Michigan, Minnesota, Mississippi, Missouri, Montana, Nebraska, Nevada, New Hampshire, New Jersey, New Mexico, New York, North Carolina, North Dakota, Ohio, Oklahoma, Oregon, Pennsylvania, Rhode Island, South Carolina, South Dakota, Tennessee, Texas, Utah, Vermont, Virginia, Washington, Washington DC, West Virginia, Wisconsin, and Wyoming.
About Us
http://www.BusinessCashAdvanceGuru.com is a division authorized by TieTechnology, LLC. TieTechnology, LLC, specializes in service based solutions for businesses. Services provided by TieTechnology are merchant credit card processing, business service telecommunications, and web based visibility marketing. The advantages of doing business with TieTechnology are, their commitment to their customer service excellence and the offering of one stop solutions to all business to business service product needs for the customers' convenience. To learn more about their wide assortment of business services, please visit http://www.tietechnology.com.
TieTechnology, LLC
813-856-0223 x150
888-809-9243 x150