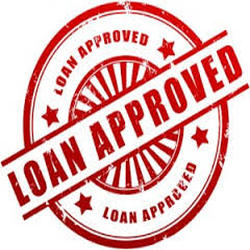 Introducing a New Modeled Business Cash Advance which Requires No Credit Check, No Collateral, and with Flexible Terms, Courtesy of BusinessCashAdvanceGuru.Com
Nationwide (PRWEB) July 07, 2014
A business cash advance option is quickly becoming the choice for many small companies across the country as big banks continue to keep commercial level financing out of reach for the smallest and even medium-sized organizations.
Hit hard by pressure exerted from congressional members early in the turn of the century, traditional lenders were persuaded to make risky loans. As a result, a wave of defaults occurred in the housing market, commercial debt instruments, even private student loans. The toll of the Great Recession led to new federal regulations, including such laws as Dodd-Frank.
Now, with few options, small businesses are opting for merchant cash advance loans, finding these to be an affordable and easily accessible business money option. If you're wondering how to get working capital for your business, it's time to seek out new sources that operate with your business in mind.
Unlike the big banks, which require applicant businesses to submit years worth of financial documentation, tax returns, and disclose all business and personal assets and liabilities, alternative lenders are ready, willing and able to approve financing without a credit file review. What's more, businesses can borrow between $5,000 and $500,000 based solely on their monthly credit card receipts and future bank deposits.
Applying is as simple as filling out a short online form, and approvals are usually given within 24 hours. Funds are directly deposited into the applicant business' checking account within three to five days, and there are no hidden fees or processing costs. Repayment installments are based on a percentage, not a fixed sum, automatically adjusting to be more affordable during slow sales months.
There is no collateral required and no personal guarantee to sign. Unlike big banks, there's open and clear communication and customer service is always a phone call away. For businesses needing quick and easy access for working capital, opportunistic buys, expansion, or exploring new ventures, these alternative loans provide the means necessary without a credit check.
Loans are available for a wide variety of industries, including, but not limited to: retail, restaurants, franchises, health care providers, auto repair, food service, business to business, grocery stores, and bars.
BusinessCashAdvanceGuru.com expanded nationwide services are now available in the following geographical areas:
Alabama, Alaska, Arizona, Arkansas, California, Colorado, Connecticut, Delaware, District of Columbia, Florida, Georgia, Idaho, Illinois, Indiana, Iowa, Kansas, Kentucky, Louisiana, Maine, Maryland, Massachusetts, Michigan, Minnesota, Mississippi, Missouri, Montana, Nebraska, Nevada, New Hampshire, New Jersey, New Mexico, New York, North Carolina, North Dakota, Ohio, Oklahoma, Oregon, Pennsylvania, Rhode Island, South Carolina, South Dakota, Tennessee, Texas, Utah, Vermont, Virginia, Washington, Washington DC, West Virginia, Wisconsin, and Wyoming.
About Business Cash Advance Guru
http://www.BusinessCashAdvanceGuru.com is a division authorized by TieTechnology, LLC. Business Cash Advance Guru's merchant cash advance division specializes in helping small business owners realize their dreams. That's why we created our merchant cash advance program in 2003, and continue to be a merchant cash advance leader in the industry, offering the most flexible payment options and the lowest interest rates and in the business.
About TieTechnology, LLC
http://www.tietechnology.com specializes in small business service based solutions for businesses. Services provided by TieTechnology LLC, include: merchant credit card processing, business service telecommunications, and web based visibility marketing. The advantages of doing business with TieTechnology is their commitment to customer service excellence and their offering of one stop solutions to all business to business service product needs for the customers' convenience. To learn more about their wide assortment of business services and their specialized divisions, see the following links and descriptions.