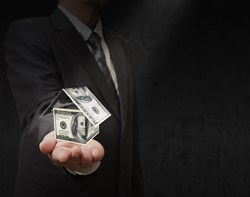 Business Cash Advance Loans Without A Credit Check
Nationwide (PRWEB) October 16, 2013
Business cash advance loans have become more popular in recent years as large corporate banks have continued to hold back hundreds of billions of dollars. Because of the economic crash in recent years, the large banks are hedging their assets to secure their own interest as the national financial health begins to recover.
Many small businesses are caught in the vacuum, not being given access to capital funding because lending requirements are so strict that only companies with robust growth and an outstanding credit history can qualify. The majority of companies find small business financing to be elusive at best.
Getting a small business loan is no easy feat, "In addition to forms such as the application, personal history and personal financial statement, companies must supply the lender with business statements, such as a profit-and-loss statement and one year's worth of projected financials, such as expected revenue (along with a written statement explaining how the company meets its numbers). Some accounting software, like QuickBooks and Fresh Books, can help you create these statements more easily," Fox Business explains on May 24, 2013 at: http://fxn.ws/13PFfWu.
This landscape has made merchant cash advances extremely popular among companies seeking to borrow between $5,000 and $500,000 as commercial loan alternative providers do not impose the arduous requirements the large banks follow.
Lenders such as Cash Funds Fast.com make poor credit capital loan options available to small business over many industries. The lender has an astonishing 98 percent approval rate and offers competitive interest rates as well as flexible repayment terms.
Not like traditional debt instruments, merchant cash advances are based on a company's monthly credit card receipts and future bank deposits rather than certified financial documents, tax returns, and credit history.
"CashFundsFast.com makes obtaining financing approval as fast and as simple as completing a credit card application. The goal of providing access to business grade capital swiftly and easily to small businesses across the country is realized through the alternative lender's release of its proprietary commercial funding system."
Small business owners can apply on the alternative lender's website by filling out a simple form. Approval is generally given in only 24 hours, with funds made available through direct deposit in less than ten days. Funds may be used for any purpose the applicant business needs, and repayment is based on a percentage, meaning installments are reduced during slow months.
Common alternative lending services that are now offered include:

Business Cash Funds Fast
Merchant Loans
Unsecured Business Loans
Merchant Cash Advances
Small Business Loans
Business Loans
Unsecured Business Loans
Business Loan Alternative
Bad Credit Small Business Loan
Franchise Business Loans
Medical Business Loans
Retail Business Loans
Poor Credit Business Loans
Business Working Capital
Medical Industry Capital
Hair Salon and Spa Loans
Health Business Loans
More services are available, in addition to the above list, through the website at: http://www.cashfundsfast.com.
Cash Funds Fast.com expanded nationwide services are now available in the following geographical areas:
Alabama, Alaska, Arizona, Arkansas, California, Colorado, Connecticut, Delaware, District of Columbia, Florida, Georgia, Idaho, Illinois, Indiana, Iowa, Kansas, Kentucky, Louisiana, Maine, Maryland, Massachusetts, Michigan, Minnesota, Mississippi, Missouri, Montana, Nebraska, Nevada, New Hampshire, New Jersey, New Mexico, New York, North Carolina, North Dakota, Ohio, Oklahoma, Oregon, Pennsylvania, Rhode Island, South Carolina, South Dakota, Tennessee, Texas, Utah, Vermont, Virginia, Washington, Washington DC, West Virginia, Wisconsin, and Wyoming.
About Us
http://www.cashfundsfast.com, a division authorized by TieTechnology, LLC. TieTechnology, LLC, specializes in service based solutions for businesses. Services provided by TieTechnology are merchant credit card processing, business service telecommunications, and web based visibility marketing. The advantages of doing business with TieTechnology are, their commitment to their customer service excellence and the offering of one stop solutions to all business to business service product needs for the customers' convenience. To learn more about their wide assortment of business services, please visit http://www.tietechnology.com.