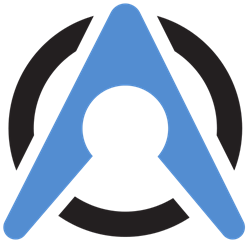 The travel contest is just about one month from completion.
San Francisco, California (PRWEB) June 20, 2016
Alpha Flight Guru, the leader in business class airfare deals at http://alphaflightguru.com/, is proud to announce updates on its 'Never Have You Ever' photo contest. The contest is coupled with the firm's new travel resource centers for country and city destinations popular with business class and first class air travelers. Cities include Dubai, Rome, London, Sydney, and Paris, among others.
"The travel contest is just about one month from completion," explained Alex Scoble, Chief Marketing Officer of Alpha Flight Guru. "We wanted to update the travel community with some details, and alert interested persons that they can still enter by supplying travel photos."
Contest Details: Submit a Travel Photo for a Chance to Win
To enter the contest, participants should upload a travel photo to social media sites Twitter, Facebook, Instagram, and/or the Woobox platform with a caption, plus the hashtag #FLYAFG. Full details are available on the contest's home page at http://alphaflightguru.com/photo-contest.
Contest Updates: 'Never Have You Ever' Photo Contest
To date, more than two hundred submissions have been sent in to Alpha Flight Guru. The top photos submitted so far, as counted by social shares, are:

One from the 'Hobbit homes'
One from Machu Picchu, in Peru, in 'selfie' format
One of St. Lucia
Two selfies with a kangaroo
To vote for their favorites, users are encouraged to visit the contest website, and click up to the 'vote' tab. The winner will receive 2 round-trip business class tickets to select cities in Europe or Asia. To view destinations, and to learn more about Alpha Flight Guru, interested persons are urged to visit a demonstration page, such as that on business class to Europe at http://alphaflightguru.com/flight-deals/europe. There, look for the image of a smartphone, with an internal ad headline explaining the photo contest and the chance to win two round-trip business class tickets. In the footer navigation, one can click over to other AFG cities to get destinations available in the Alpha Flight Guru system.
About Alpha Flight Guru
Alpha Flight Guru brings personalized guru service to those searching for cheap business class tickets and cheap first class tickets to destinations from Europe, to Asia, to Australia, and beyond. The company's expert gurus find unpublished discount fares, both business class and first class tickets, to cities like London or Paris, New York or Los Angeles, Melbourne or Sydney. Customers simply use the company's website to enter a destination, and then let a guru find discounted, cheap, unpublished business class or first class airfares to London, Paris, Sydney and beyond.
Web. http://alphaflightguru.com
Tel. 800-359-5175