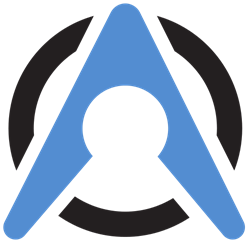 San Francisco, California (PRWEB) May 18, 2016
Alpha Flight Guru, the leader in discount first class and business class tickets, is proud to announce an innovative travel photo contest. As part of the launch of the company's travel resource centers for popular world destinations such as Europe, Asia, and North America, the company is soliciting entries into a 90 day photo contest. Photography and/or travel buffs are encouraged to submit photos of weird, amazing, or just plain fun things that they have done in popular world destinations for a chance to win two complimentary round-trip business class tickets to select destinations in Europe or Asia.
"Our mission is to bring cheap business class and first class airfare deals to the masses yet still have fun," explained Alex Scoble, Chief Marketing Officer of Alpha Flight Guru. "Our 'Never Have You Ever' photo contest will combine a passion for discount international airfare with the fun, provocative nature of social media sharing to grow a passion for travel between participants and their friends or families. The winner with the most votes will be selected as the winner after the 90 days are over. So start uploading and sharing daily."
To learn more about the contest requirements and rules, interested persons should visit http://alphaflightguru.com/flight-deals. There, in addition to learning about the contest, visitors are encouraged to click down to the footer navigation and check out the new destination landing pages. An example is the Rome information page at http://alphaflightguru.com/flight-deals/rome, which begins with deeply discounted business class deals to Rome (as well as first class airfare deals to Rome), and then proceeds with the top things to do in Rome such as restaurants, hotels, and popular attractions in the Eternal City.
Contest Details: Summary
For complete terms and conditions, interested persons must visit the landing page identified above. However, in summary format, the details are as follows. To enter, participants should upload a travel photo to social media sites Twitter, Facebook, Instagram, and/or the Woobox platform with a caption plus the hashtag #FLYAFG.
For example, a person who has danced in the famous Trevi fountain in Rome could upload a picture of himself or herself dancing in the waters of the Trevi fountain, with the caption, "Never have you ever danced in the Trevi fountain in Rome, Italy. #FLYAFG" Or, a person who has visited Paris' Cathédrale Notre-Dame de Paris might submit a selfie of themselves in front of the cathedral with the caption, "Took an afternoon stroll through the Notre-Dame in Paris. #FLYAFG" The contest is meant to be both fun and informative, as users share travel photos that highlight unusual things to do in travel destinations across the planet. Similarly, users could choose cities as diverse as Sydney (http://alphaflightguru.com/flight-deals/sydney) or Dubai (http://alphaflightguru.com/flight-deals/dubai).
Using the innovative Woobox system, users can then share their photos to social media sites such as Instagram, Facebook, or Twitter, and have friends or family vote for their submissions. Comments are encouraged; those who "have" done the activity in question as well as those who "have not" are urged to comment on the posts. Indeed, a lively discussion may ensue about fun, weird, or amazing things that friends and family have done in their own travel experiences.
The winner will receive 2 free roundtrip business class tickets courtesy of Alpha Flight Guru. Other terms and restrictions apply, so users should consult the Alpha Flight Guru website for complete details.
About Alpha Flight Guru
Alpha Flight Guru brings personalized guru service to those searching for cheap business class tickets and cheap first class tickets to destinations from Europe, to Asia, to Australia, and beyond. The company's expert gurus find unpublished discount fares, both business class and first class tickets, to cities like London or Paris, New York or Los Angeles, Melbourne or Sydney. Customers simply use the company's website to enter a destination, and then let a guru find discounted, cheap, unpublished business class or first class airfares to London, Paris, Sydney and beyond.
Tel. 800-359-5175