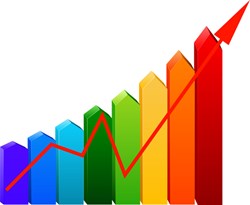 New and Affordable Resource Options for Business Commercial Loans, Thanks to the Leading Alternative Lender, BusinessCashAdvanceGuru.Com
Nationwide (PRWEB) November 27, 2013
Now, thanks to leading alternative lender, BusinessCashAdvanceGuru.Com, business commercial loans are once again easy to obtain and come at an affordable price. This lender specializes in the commercial capital funding, including high risk business loans. These financing options are available to companies with poor, little, or no corporate credit history.
The national economic downturn took its toll on small business lending, which continues to be scarcely available to this day and is expected to be very limited in 2014. "Some of the subdued demand for loans may stem from business owners' perceptions that credit is not readily available. According to the Wells Fargo/Gallup Small Business Index survey, in the second quarter of 2007, 13 percent of small business owners reported that they expected that credit would be difficult to get in the next 12 months. By the second quarter of 2013, this figure had increased to 36 percent. By contrast, 58 percent of small business owners said credit would be easy to get during the next 12 months when asked in 2007, compared to 24 percent six years later," reports the Federal Reserve Bank of Cleveland.
Companies that are seeking where to find a bad credit business lender can find poor credit and no credit financing options through Business Cash Advance Guru.Com. While large banks continue to hold back hundreds of billions of dollars, alternative lenders are filling the commercial capital funding void.
Traditional banks are facing a slew of new federal regulations; as a result, these institutions are tightening lending standards. This makes small businesses loans nearly impossible to obtain. To be approved through a traditional lender, small business owners must disclose all company, and personal assets and liabilities, supply the bank with years' worth of tax returns, and certified financial documents. The majority of applicants must likewise pledge large collateral and sign a personal guarantee.
"BusinessCashAdvanceGuru.Com makes obtaining financing approval as fast and as simple as completing a credit card application. The goal of providing access to business grade capital quickly and easily to small businesses across the country is realized through the alternative lender's release of its proprietary commercial funding system."
With Business Cash Advance Guru.Com, businesses can qualify for $5,000 to $500,000, with rates starting below 2 percent. Payments are based on a percentage, and the lender boasts a 98 percent approval rate. Funds are available within a week and can be used for any purpose.
BusinessCashAdvanceGuru.Com expanded nationwide services are now available in the following geographical areas:
Alabama, Alaska, Arizona, Arkansas, California, Colorado, Connecticut, Delaware, District of Columbia, Florida, Georgia, Idaho, Illinois, Indiana, Iowa, Kansas, Kentucky, Louisiana, Maine, Maryland, Massachusetts, Michigan, Minnesota, Mississippi, Missouri, Montana, Nebraska, Nevada, New Hampshire, New Jersey, New Mexico, New York, North Carolina, North Dakota, Ohio, Oklahoma, Oregon, Pennsylvania, Rhode Island, South Carolina, South Dakota, Tennessee, Texas, Utah, Vermont, Virginia, Washington, Washington DC, West Virginia, Wisconsin, and Wyoming.
About Us
BusinessCashAdvanceGuru.Com, a division authorized by TieTechnology, LLC. TieTechnology, LLC, specializes in service based solutions for businesses. Services provided by TieTechnology are merchant credit card processing, business service telecommunications, and web based visibility marketing. The advantages of doing business with TieTechnology are, their commitment to their customer service excellence and the offering of one stop solutions to all business to business service product needs for the customers' convenience. To learn more about their wide assortment of business services, please visit: http://www.tietechnology.com.
TieTechnology, LLC
813-856-0223 x150
888-809-9243 x150