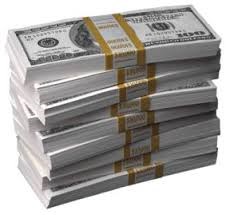 Easy and Reliable Business Finance Options with Low Interest Rates, and No Collateral Needed, Thanks to CashFundsFast.Com
Nationwide (PRWEB) January 31, 2014
Small organizations needing reliable, low cost business finance options can find the resources they need with CashFundsFast.Com. This leading small business loan resource is an alternative business lender who does not require a credit check or collateral to obtain a loan.
Business lending is difficult to obtain and can be time consuming, which can lead to trouble, "Many entrepreneurs rush to find small business financing, and this haste can result in the new business owner inadequately financing the business. Additionally, the sequence in which you deploy certain financing methods can have a significant impact on your ability to find the appropriate financing. When applying for a small business loan, most lenders will require two years tax returns, the applicant's last 2 pay stubs, bank statements, personal financial statement and supporting documentation. Not having these records organized can delay the process and/or jeopardize the loan," reports Startup Nation.com.
With this alternative lender, businesses can secure the financing they need, with approvals being given in 24 hours. The company boasts a 98 percent approval rate and interest rates start at under 2 percent. Funds may be used for any purpose and are made available via direct deposit. Payments are based on a percentage rather than a fixed sum, and there are no hidden fees or costs.
"CashFundsFast.Com is a reliable source for business capital and makes commercial funding quick and easy; it's as simple as completing a credit card application. The lender basis its success on the businesses it helps to fund, providing capital when needed at a low cost and with a credit history review. Through its proprietary commercial funding system, small companies have an alternative to traditional lenders, which impose strict qualification guidelines, require collateral and full financial disclosures."
CashFundsFast.Com expanded nationwide services are now available in the following geographical areas:
Alabama, Alaska, Arizona, Arkansas, California, Colorado, Connecticut, Delaware, District of Columbia, Florida, Georgia, Idaho, Illinois, Indiana, Iowa, Kansas, Kentucky, Louisiana, Maine, Maryland, Massachusetts, Michigan, Minnesota, Mississippi, Missouri, Montana, Nebraska, Nevada, New Hampshire, New Jersey, New Mexico, New York, North Carolina, North Dakota, Ohio, Oklahoma, Oregon, Pennsylvania, Rhode Island, South Carolina, South Dakota, Tennessee, Texas, Utah, Vermont, Virginia, Washington, Washington DC, West Virginia, Wisconsin, and Wyoming.
About Us
http://www.CashFundsFast.Com is a division authorized by TieTechnology, LLC. TieTechnology, LLC, specializes in service based solutions for businesses. Services provided by TieTechnology are merchant credit card processing, business service telecommunications, and web based visibility marketing. The advantages of doing business with TieTechnology are, their commitment to their customer service excellence and the offering of one stop solutions to all business to business service product needs for the customers' convenience. To learn more about their wide assortment of business services, please visit http://www.tietechnology.com.
TieTechnology, LLC
813-856-0223 x150
888-809-9243 x150