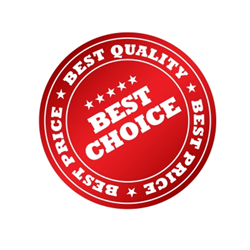 We are a new start-up business, but we offer a better solution than most existing businesses at this present time
Birmingham, UK (PRWEB) November 13, 2014
Office insurance is a critical need in today's business world, and a new website, http://www.rightpriceinsurance.co.uk, aims to help people find the best insurance for their needs. The website offers a free comparison tool designed to reduce the time it takes to secure a better price and cover.
"We will survive this competitive marketplace because we have the tools and people skills to do so," said Mike Barrett, managing director of Right Price Insurance.
According to the company's website, similar all other insurance covers, insurance for the office is important for business owners as it protects their place of business along with its contents from all the damages caused due to loss by misplacement, theft or accident. The types of insurances available through the website include contents insurance, building insurance and interruption insurance.
"Right Price Insurance is a no cost platform where you can compare office insurance in the UK absolutely free," said Barrett. "We are a new start-up business, but we offer a better solution than most existing businesses at this present time."
Business insurance covers the important things that a business owner needs to protect in the case of theft or natural or accidental damage. They include office contents, such as any personal or office property, the building that a customer owns or rents or portable equipment like computers, projectors or tools.
The website makes getting a quote fast and easy. Their simple online tools and forms make for an amazing customer service experience. The experts at http://www.rightpriceinsurance.co.uk will help customers determine the right policy and coverage for their needs without any hassle.
Barrett said that the quote form is FCA regulated and very safe to use.
The company's website has been around since May 2012. The company's officials said that they are helping more businesses every day with their office insurance needs. Their aim over the next few years, according to Barrett, is to grow double the rate at what they are today.
About http://www.rightpriceinsurance.co.uk
The new website, http://www.rightpriceinsurance.co.uk, is a business insurance resource that compares office insurance for UK business owners. For more information, please visit http://www.rightpriceinsurance.co.uk/