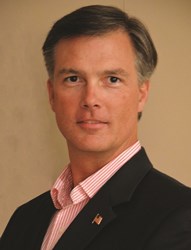 Service | Dependability | Results
Augusta, GA (PRWEB) October 14, 2013
Tim Moses, founder and President of Moses Law Group, a firm focusing on business law, copyright law, employment law, estate planning, technology law, and trademark law, has been named to the 2014 Best Lawyers in America List for his copyright law work. This honor stems from a nomination by fellow attorneys.
Best Lawyers is the oldest and most respected peer-review publication in the legal profession. A listing in Best Lawyers is widely considered by both clients and legal professionals as a significant honor conferred upon a lawyer by his or her peers. For more than three decades, Best Lawyers lists have earned the respect of the profession, the media, and the public as the most reliable, unbiased source of legal referrals anywhere.
Moses Law Group offices are located at 6 George C. Wilson Court in Augusta, Ga. They are open from 8:30 a.m. to 6 p.m. Monday through Friday, and Saturday by appointment. The slogan of Moses Law Group is "Service | Dependability | Results." These are also their guiding principles. They strive daily to be the trusted advisers of clients so that they may realize much success and financial reward in their business and personal lives. For more information, visit the website at http://www.moseslawgroup1.com, or call (706) 432-1305
About the Company
Moses Law Group is a veteran-owned law firm concentrating on intellectual property, business, estate planning, employment, and technology matters. Founded by attorney Timothy E. "Tim" Moses, who has more than 19 years experience with such legal matters, Moses Law Group primarily serves clients in Augusta, Georgia, Aiken, South Carolina and surrounding areas. Mr. Moses, however, has handled matters throughout the United States and in more than 30 foreign countries. The mission of Moses Law Group is to help clients navigate the many legal issues that arise in the course of their business so that they may stay out of court and focused on growing their business.