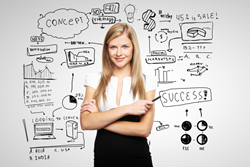 "When Google Plus entered the stage, it really left a lot of people wondering about its function as a social platform – it actually carries some great utility for businesses."
Seattle, Washington (PRWEB) March 19, 2014
In a recent article, Fannit.com released 5 Google Plus features that businesses should incorporate into their marketing strategy.
The article is designed to help business owners and marketing managers learn more about the utility available for businesses on Google's relatively new social platform.
The article, which starts out by comparing Google Plus to the more well-known social platforms, goes through the distinct features that businesses can use, showing how each feature is a unique asset for implementing a marketing strategy.
The article provides insight into using Google Plus's events tool, circles, the calendar integration that's possible within these tools, as well as other features.
"When Google Plus entered the stage, it really left a lot of people wondering about its function as a social platform – it actually carries some great utility for businesses," said Neil Eneix, COO of Fannit.com.
The article also includes tips for social engagement and demonstrates how to take advantage of Google Plus's hashtag feature.
About Fannit
Fannit.com is a full service internet marketing agency that helps companies increase their online presence through engaging and well placed content. They service Seattle area and U.S. based companies for content development, SEO, PPC, E-mail, Press Release, and Website Funnel Optimization.