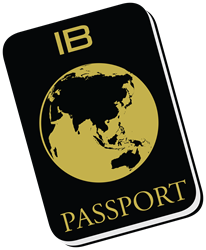 Good intercultural communication is like a passport - a ticket or a visa to maximizing growth.
London, UK (PRWEB UK) 24 September 2013
"The key to business success in Asia is to know the cultures. Good intercultural communication and leadership are like a passport – a ticket or a visa to maximizing growth, building sustainable cross-border partnerships, networking for the long term and understanding how to negotiate," says Price.
The programs are designed for companies seeking expansion (within China and Greater China, the full 10 member countries of ASEAN, and Northeast Asia). Each package dives deep into Asian business environments and aligns a company's executive networks with those in relevant markets.
"It doesn't matter what part of Asia you're targeting or what's your sector; I create a customized, actionable strategy plan that will enhance profitable long-term relationships, maximize 'ear to the ground' capabilities, build high performance teams and increase sustainable growth."
The International Business Passport™ is a system that unites advanced expertise on the psychology of what drives consumer behavior and the importance of Social and Emotional IQ when expanding into Asia. It aims to strengthen cross-cultural leadership and to show how Asian market penetration is easier and more profitable than one thinks.
For more information, see http://davidcliveprice.com/international-passport.
ABOUT DAVID CLIVE PRICE
With 25 years' experience, a dozen Asian cultures, and fluency in four languages David Clive Price is a well sought out advisor, respected negotiator and influential speaker to a myriad global corporations. Working with Fortune 500 companies, major Asian financial institutions and trade development organizations, David Clive Price provides insider knowledge and tailored strategies for optimizing global business operations and building brand recognition in Asian markets.
Media Contact Info
David Clive Price (+44 (0)7766335805)
david(at)davidcliveprice(dot)com
Location: London, UK
http://www.davidcliveprice.com
Download the introduction to 'The Master Key to Asia' in adjacent file.