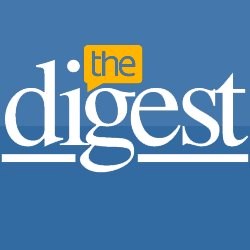 VoIP technologies are cheaper, faster, more powerful, and easier to use than traditional landlines because they are based off of modern technology.
San Francisco, CA (PRWEB) October 27, 2013
In today's business world, not having a properly managed phone system is sure to doom a company to failure. Most businesses use a Private Branch Exchange (PBX) to coordinate their phone systems, which connects incoming calls to the desired extension through the use of an automated attendant. It also organizes outbound calls so that they're connected to open external phone lines.
The downside is that most PBX systems are based on outdated and expensive phone technology. Purchasing a PBX server costs thousands of dollars, and hiring a dedicated IT team to fix it when it breaks costs several more (not to mention having to buy and replace the faulty components). Instead, businesses can use Voice over Internet Protocol (VoIP) technology to cut phone bills in half.
VoIP phone systems use the Internet to route calls in a variety of ways for lower costs with higher quality. There are several different options for VoIP service plans, and for someone unfamiliar with the concept, this process could be overwhelming. That's why the telecommunication gurus from http://www.thedigest.com put together this list to help business owners determine today's phone technology options. The VoIP industry is constantly evolving, but this list covers the most recent trends in VoIP technology and how it is implemented.
1. Hosted PBX
Why purchase a PBX system when business VoIP providers offer the use of their own? Hosted PBX means that instead of having to buy a whole server bank, businesses can simply pay around $20 a month for remote access to one owned by the service provider. Let service providers handle the headache of operating a PBX, and focus on what businesses do best: business.
2. IP PBX
Already have a PBX system installed, and the IT team to run it? Consider upgrading to an IP PBX phone system. This translates traditional analog phone signals into highly-compressed bits of Internet-friendly data, capable of handling higher volumes of information far more efficiently than landlines. Since the calls are so efficient and use so much less infrastructure than traditional telephony, VoIP providers are able to charge far less money.
3. SIP Trunking
Save even more money with SIP trunking, which optimizes IP-PBX systems for VoIP calls. When purchasing SIP trunks, companies only need to pay for their maximum simultaneous phone calls, instead of paying for each line separately. If a company has 50 phones but only makes 10 calls at any given time, then they only need to pay for 10 SIP trunks.
4. Virtual PBX
Incredibly similar to hosted PBX services, virtual PBX differs because the entire phone system is based online, in the Cloud. This creates ultimate reliability, since if a part of the system breaks, redundant servers in multiple locations ensure that nothing ever goes down. Even in the event of a disaster, natural or otherwise, Virtual PBX systems are available as long as the Internet still exists.
5. Mobile VoIP
Several VoIP providers offer mobile apps, and others offer entire mobile VoIP phone services. This option is perfect for telecommuters, since they can take their office anywhere. Since it comes with all the same features as any other PBX-based VoIP system, it's like having a deskphone in a pocket.
VoIP technologies are cheaper, faster, more powerful, and easier to use than traditional landlines because they are based off of modern technology. Traditional phone technology is nearly 150 years old. Isn't it about time for an upgrade?