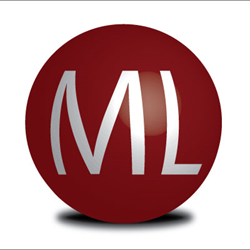 No lead should ever go to waste, and that is why we wish to share our decades of knowledge in the sales arena.
(PRWEB) July 16, 2014
Megaleads recently launched their reverse IP technological tool, Mega Tracker. New customers have been blown away by the system and its capabilities such as the ability to track any unique visitor that visits their company website, giving them an edge in the business-to-business arena. With Mega Tracker up and running, Megaleads looks to end the summer by helping their growing customer base integrate themselves in the Internet marketplace more effectively.
Megaleads has announced that they have expanded their call center in order to accommodate the increase in customer inquiries and new customers. Not only that, Megaleads has also noted that their customer care representatives are now able to perform live demos for potential prospects looking to utilize the business sales leads system more effectively. Founder and CEO of Megaleads, Jim Alamia, thinks this will give their new customers a huge advantage in the sales leads arena. Jim Alamia states: "We have no doubts that our free video demos available on our company website combined with the expertise of our live agents will guarantee success with our innovative business sales leads system. We have always believed that nurturing your customer base is crucial for any new business, and we believe this will compound our success earlier this year."
In addition to the live demos available, Megaleads is also shooting a series of webinars that will educate their customer base on how to use the marketing data they acquire with Megaleads more effectively. The videos are expected to be launched soon. Jim Alamia states: "We realize that getting your hands on solid sales leads is only half of the battle. Our business sales leads system makes that a sinch for any sales professional. No lead should ever go to waste, and that is why we wish to share our decades of knowledge in the sales arena so that our Megaleads customers get an exclusive incite on how to close more sales effectively."
Reference:
https://megaleads.com
Video Demos:
https://megaleads.com/video-demo.php
Contact:
https://megaleads.com/contact.php