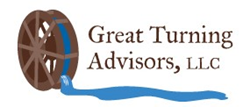 ...activism alone cannot solve the problems that entrepreneurs can.
Morris County, NJ (PRWEB) August 05, 2015
#WHDemoDay #SBAAccelerates
Great Turning Advisors (GTA) has won a $50,000 grant from the Small Business Association through its Growth Accelerator Fund competition. The SBA announced the news at the first-ever White House Demo Day today. GTA is one of 80 winners, chosen from a pool of hundreds of applicants. With the $50,000 award, GTA's Social Business Accelerator is launching an accelerator fund to invest in early stage companies that are focused on solving social and environmental problems.
GTA is one of the only social impact-focused accelerators in the world. GTA recognizes that when people value protecting the earth and its people, markets are created and capital can be deployed faster and in greater amounts by investors that can expect a financial return, while looking like heroes.
GTA's approach is turning the traditional accelerator model on its head. Instead of recruiting and selecting companies to come to the accelerator, GTA is hitting the road and taking its accelerator across country, to work with its companies in their own environments.
Founder Steve Boughton says, "We [Millennials] don't see the same geographic and temporal boundaries of the old guard. Having come of age in a generation with unprecedented access to information and technology, then being thrust into the Great Recession, we're eager to find purpose through impact. And though some may be mistrustful of traditional business practices, we've also learned that activism alone cannot solve the problems that entrepreneurs can. It's time to start recognizing that we are the system, and thus can work within it to make a real difference."
With a diversely talented team of professionals as the wind in its sails, GTA is hitting the road in early 2016 to meet entrepreneurs where they are. Though the company is headquartered in New Jersey, the team will be traveling the nation to speak at universities, work directly with social entrepreneurs and cultivate a new community of investors committed to changing more in the world than their net worth.
To learn more about GTA's Social Business Accelerator or to support/follow GTA on the Road, please visit http://www.GreatTurningAdvisors.com.