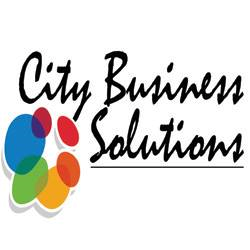 "People will get to know each other better by networking in a relaxed and casual environment; no suits!"
Chicago, Illinois (PRWEB) October 02, 2014
City Business Solutions is planning a trip to Cancun, Mexico for a long weekend from 6th to 9th November 2014. Every year, the company organizes a trip to relax and network with business partners in a casual environment.Jamie Shahin, MD of City Business Solutions, says; "I am so excited about this year's R&R. Each year, we choose an even more glamorous destination and this resort in Cancun looks incredible, I can't wait." City Business Solutions have booked their R&R at Live Aqua Cancun All Inclusive, which was ranked the number one resort for Travel and Leisure in Mexico in 2012 and won Trip Advisor's Certificate of Excellence this year.
About City Business
Solutions: http://citybusinesssolutionsusa.com/about-us/
Jamie Shahin of City Business Solutions is determined that the annual R&R is one of the reasons the company has been so successful. "Everyone needs some time to relax and take a break," she says. "Being away from the daily routines and being in a relaxed environment helps us recharge batteries before the busy Christmas period and to get ready for 2015," adds Jamie Shahin. In fact, research reveals that relaxation activities can improve people's health and reduce stress levels. Furthermore, Jamie Shahin insists that the upcoming trip will increase the level of teamwork and commitment. "It is always amazing to see the impact of such a trip," says Jamie Shahin. "People will get to know each other better by networking in a relaxed and casual environment; no suits! This helps increase work relationships and will have a huge impact on productivity."
City Business Solutions are an outsourced sales and marketing firm based in Chicago, US. The company is working with a wide range of clients in the telecommunications, restaurant, non-profit and energy retail sectors. City Business Solutions' sales force is committed to raise brand awareness on their clients' behalf and to promote and sell their products and services to a specific target market. The company has established their head office in Chicago to grow their clients' market share in the Midwest. After receiving requests to represent their clients nationwide, Jamie Shahin is currently meeting with the firm's clients and internal business partners to prepare for the expansion. "We are planning to open up in further markets by June next year," says City Business Solutions' MD Jamie Shahin. Plans to expand overseas are also under discussion.