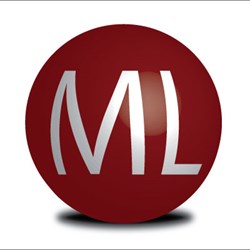 Megaleads gives their new customers instant access to millions of sales leads where even a novice in the Internet marketplace can master Megaleads' business sales leads system in minutes.
Little Falls, NJ (PRWEB) October 30, 2013
Megaleads has recently launched their affiliate program where they can sign up for a free Test Drive to try out the new business sales leads system without any credit card commitment. In fact, Megaleads has also announced that they will pay out any affiliates who get others on board for a Test Drive. In addition to the affiliate program, Megaleads and their team received some great news from their customers. Megaleads was recently praised for offering their customers the technology that allows them to access the business sales leads system from multiple IP addresses and devices so that businesses and their mobile sales teams don't miss a beat.
Megaleads' marketing manager, Route 72, is that they have been able to have a successful first year in the Internet marketplace. To kick off their celebration, Megaleads has decided to give back to their customers by not only continuing their convenient and low cost month to month payment system, they are now offering annual packages at a discount as well. Megaleads understands that their business sales leads system attracts businesses of various sizes and they wanted to be able to accommodate their needs for an annual payment system. Founder, Jim Alamia, states: "Megaleads and the software is very well thought out. After working on over one hundred major projects building leads systems for Wall Street, I was glad to take my experience and knowledge to help build my own business sales leads system for Megaleads. Megaleads really is a true piece of art and covers over 30 years of professional experience in one platform to make getting fresh leads easier and in a cost effective manner."
Their marketing manager, Route 72, is pleased with their company website and their user-friendly features such as the free instructional demo videos that take each new customer through simple step by step process on how to effectively utilize the business sales leads system (https://megaleads.com/video-demo.php). Route 72's web building team has been with Megaleads even since their Beta Program and couldn't be happier with the end result after their first year. Founder and CEO of Route 72 Systems, Jim Alamia, states: "Megaleads gives their new customers instant access to millions of sales leads where even a novice in the Internet marketplace can master Megaleads' business sales leads system in minutes. Their product is easy to understand through the demo videos and easy to fit in a business' budget with their low cost month to month payment system. We have no doubts that their informative content throughout their company website will continue to help business professionals utilize their product close more sales."
Exclusive $5 Promo Code: YEAR1
Reference:
https://megaleads.com
Contact:
https://megaleads.com/contact.php