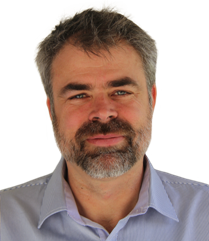 (PRWEB) March 06, 2014
Neil Waterhouse, founder of Waterhouse Research, has helped thousands of people achieve their dreams of becoming their own boss. By offering specialized knowledge as to what items are the most profitable, Waterhouse Research reveals each profitable product on eBay is its own business for sale.
"Many dream of becoming entrepreneurs," said Waterhouse. "We give you the knowledge to earn an income by doing something you enjoy in the comfort of your home."
Neil Waterhouse is the leader in eBay intelligence. The research lab at Waterhouse Research does all the work, from finding the most profitable products to buy and sell, to helping each eBay user build their online empire.
Waterhouse says a profitable, resilient eBay business is like a tree with many branches, each branch representing one income producing product. The more branches and leaves, the more profit.
For information about how to make profits from buying and selling on eBay, and how Waterhouse Research can help, visit http://www.waterhouseresearch.com.
About Waterhouse Research
Waterhouse Research is the brain child of Neil Waterhouse, author of eBay book "Million dollar eBay Business From Home – A Step By Step Guide."
The concept of Waterhouse Research began its creation back in 2002 by Neil to help him find out which items (keywords) were the hottest items on the internet. Neil would track these keywords and see which keywords reported a sale. The goal of Waterhouse Research is to help eBay sellers make more money on eBay by showing eBay sellers which items to sell and reveal the suppliers. Our mandate is to help eBay Sellers make more money. Our customers vary from new customers learning how to sell at eBay to top 500 eBay businesses. Our customer service team is here to help you. Their job description is "To make you smile!" and we find the best way to do this is help our customers make more money. We take pride in our work and offer a no questions asked 100% money back guarantee on everything we do.