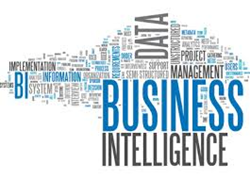 'Business intelligence has a proven impact on key performance indicators (KPI's).' - A. T. Kearney
Denver, CO (PRWEB) June 19, 2014
The demand for business intelligence (BI) systems has exploded as companies realize its value goes far beyond mere technology. Today, this area of developing predictive data is about improving how leaders manage their organizations so they achieve their strategic goals effectively, no matter what those goals are. A recent study by A. T. Kearney shows "60% of executive managers state that the use of a performance tool has a positive impact on shareholder value."
The ultimate purpose of BI is to help companies make their best possible contribution to human welfare and human society. These systems let managers get continuous, current information about their business so they can use this information to make better decisions and move rapidly in response to changes. According to business intelligence experts Steve and Nancy Williams' book "The Profit Impact of Business Intelligence", "Continental Airlines, a U.S. airline company that was near bankruptcy in the 1990s, invested $30 million in BI to improve its business processes and customer service. In the following six years, Continental reaped a staggering $500 million return on its BI investment for a return on investment (ROI) of more than 1,000%."
Companies are learning however, that BI systems alone do not ensure the greatest potential benefits predictive data has to offer. The benefits are good only when the business intelligence is good which is why leaders are demanding more out of the talent they employ in these critical roles. Gail Palubiak, Managing Partner at Business Intelligence Recruiting Group, says, "We're excited to launch Business Intelligence Recruiting Group because we hear from corporate leaders all the time who have heard horror stories. They say they realize they need to move in this direction to stay competitive but they don't want to spend good money after bad by recruiting the wrong team or investing in the wrong systems. By specializing, we can help our corporate clients by peeling away some of the technical jargon that seems to get in the way of choosing true talent."
Companies are becoming more alert and shrewd as they evaluate their alternatives. They understand business intelligence roles require people with not only specific technical skillsets but with strong communication skills and business acumen as well.
CLICK HERE for a free report "Hiring Managers - Avoid Interview Blunders."
About Business Intelligence Recruiting Group
Business Intelligence Recruiting Group, a division of Lehman Gates Executive Search, specializes in helping company leaders make stronger decisions through BI talent acquisition so their firms become more agile in today's hyper-competitive marketplace. Gail Palubiak can be reached at gail(at)birecruitinggroup(dot)com.