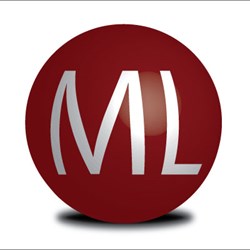 Megaleads is made up of real people who take real time to empower sales professionals with the most cost effective sales leads system on the market and we couldn't be happier to share that with our customer base.
(PRWEB) November 26, 2013
Megaleads has been spending a good part of their year optimizing their company website and enhancing the site's features and functionality. They have also extended their Test Drive Program into the holiday season so that new customers can try out the new business sales leads system for free without any credit card commitment. Not only that, Megaleads is now offering new customers a money saving promo code on their updated Facebook page, where first timers can save money on their initial sign up. With their holiday promotional offers in place, Megaleads now looks to put faces to the names of their company.
Megaleads previously added an About Us page to their website with the help of Route 72 Systems and their web building team https://megaleads.com/about-us.php. It gives brief biographies of the key players of the Megaleads company and even offers online users an insight on how the company and its business sales leads system all came together. Megaleads is pleased to announce that they will soon be adding photos of the staff on the updated About Us Page. Route 72 Systems is pleased with Megaleads' new addition to their website. Founder and CEO of Route 72, Jim Alamia, states: "We are thrilled to get these photos on the site. We are confident that our customers will be pleased as well to find out that this company is made up of real hard working people that have invested much of their time in making this new business sales leads system all that it can be for sales professionals."
The photo shoot took place right at Megaleads' headquarters in Little Falls, New Jersey. Megaleads was pleased that their recent office renovation could be completed in time for the shoot so that their customers can catch a glimpse of where "the magic happens." VP of Content and Public Relations for Megaleads, Mike Fresta, states: "Our home base looks better than ever and we look forward to our updated About Us Page. Megaleads is made up of real people who take real time to empower sales professionals with the most cost effective sales leads system on the market and we couldn't be happier to share that with our customer base."
Reference:
https://megaleads.com