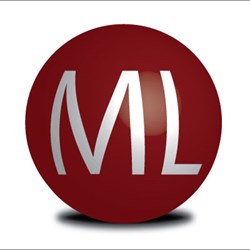 We are confident that this new technology will ensure Megaleads' success for them and their clients for years to come.
(PRWEB) December 12, 2013
Megaleads has recently renovated their storefront and are now looking to give their company website some renovations as well. They have recently added an informative blog page for business sales professionals. It is now packed with posts directly from the staff that keep their customers informed on the business sales arena as well as their leads system. They have also added a new photo gallery of their staff so online users can see the faces that have put in the long hours to build Megaleads from the ground up.
For those following Megaleads on their Facebook page, some may have noticed a recent post that says they're soon to release a new product and are very excited. Megaleads and their marketing manager, Route 72 Systems, confirm that there is truth to Megaleads' most recent post. Megaleads has confirmed that their research and development team are working in collaboration with Route 72 Systems to develop new technology that can track unique website visitors for their clients. Founder and CEO of Route 72 Systems, Jim Alamia, states: "This new technology is creating new markets, and those who utilize this will be at a great advantage in the professional sales arena. We look forward to marketing this product for the New Year."
Megaleads has noted that they are approaching their alpha for the product right now and are looking to release the new technology before the New Year. As far as pricing for this new product, Megaleads wishes to stay true to their cost effective formula and although details have not been disclosed at this time, Megaleads is confident that it will certainly not be out of reach for their valued customer base. Route 72 is pleased to see Megaleads nurturing their customer base. Jim Alamia states: "Megaleads has had a great first year because their products are user friendly to sales professionals, they work hard to keep their leads up to date, and they also go out of their way to nurture their customers with low price points and knowledgeable live agents. We are confident that this new technology will ensure Megaleads' success for them and their clients for years to come."
Reference:
https://megaleads.com
Video Demos:
https://megaleads.com/video-demo.php
Past Press Releases:
https://megaleads.com/press.php