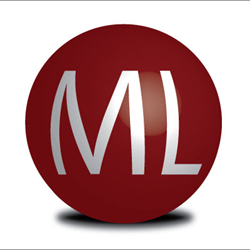 Megaleads truly has the greatest value on the web for business sales leads.
(PRWEB) January 27, 2015
Megaleads recently developed their new reverse IP technology, Mega Tracker (https://megaleads.com/mtrial.php). Their new clients are giving rave reviews on the innovative product and its capabilities. Mega Tracker gives their clients the ability to see what business visited their website, which pages they viewed, and key contact information. Because the company has spent over 15 years enhancing its data aggregation systems and unique lead based systems, Megaleads has been able to offer lower pricing and become a market of its own. Head of Business Development, Chaz Tedesco, adds "There is no other vendor that ties together business sales leads and black box lead generation turn-key services quite like Megaleads. Recently we updated our pricing programs and included Mega Tracker credits at no cost for Megaleads programs. We are so confident that B2B marketers are going to adopt the system that we are giving it away at no cost to Megaleads clients."
Megaleads (https://megaleads.com ) plans on staying ahead of the curve in the SaaS (software as a service) marketplace and continue being a leader in SaaS based lead generation vertical. Megaleads noticed quickly that SaaS has become a common delivery model for many business applications including business lead generation, messaging software, payroll processing software, and development software. Usually subscription based like Megaleads, more and more companies seem to be utilizing this "on demand" type technology. Founder and CEO of Megaleads, Jimmy Alamia, commented on their successful integration into the Saas marketplace: "Megaleads truly has the greatest value on the web for business sales leads. We give our clients the access to the most cutting edge marketing technology and because we have over a decade of experience and knowledge of this space, we are able to offer our products and services at the most competitive price in the market today."
Megaleads has announced that they will be starting up the Make Marketing Work Program. (https://megaleads.com/guru.php) CEO, Jimmy Alamia, gave the thumbs up to release free exclusive content for online marketers where they will be able to take advantage of learning from a pioneer who has over 15 years of applied Internet marketing experience. Online users can access the new page on Megaleads' updated home page as well as view free video demos of the business sales leads system and their reverse IP technology, Mega Tracker. Jimmy Alamia is eager to head up the Make Marketing Work Program. He states: "We look forward to keeping our clients educated and up to date on the evolving arena that is the Internet Marketplace. It is extremely competitive, but not impossible by any means. We encourage our online client base to take full advantage of the Make Marketing Work Program so that they can build their own loyal, active, and solid customer base of their own."
Megaleads LinkedIn Reference
http://linkd.in/1CddHiK
Contact:
Jimmy Alamia, Media Contact
Ph. 877-576-2489 Email: jim(at)megaleads(dot)com