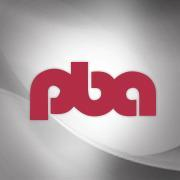 We encourage, teach and help our younger generation to become self-reliant
San Antonio, TX (PRWEB) April 01, 2016
During a recent presentation to his entire Executive Team, Uwe Brettmann, Chairman and CEO of Personal Business Advisors, LLC, spoke of the need to help our children to overcome a more challenging future than any of our generations has ever faced before.
"Here's what we were taught: Graduate from a good school, find employment in Corporate America, succeed by having a rewarding career, and provide for oneself and one's family. Gone are the days where this was a guaranteed formula" said Brettmann.
"Today's Millennial Generation in the US is approximately 87 million strong. The percentage of young people languishing in low-skill, low-paying jobs is 44%, a 20-year high. Many college graduates work in jobs that do not require a four-year degree. The tragedy here is that those graduates have accumulated student loan debt and lost those years they dedicated to college that could have been used to earn a full-time income."
A survey by Bankrate.com found that 56% of people aged 18 to 29 have put off major life events like getting married, purchasing a car or home, or saving for retirement, because of student debt.
"Steve Jobs once said, 'We're here to put a dent in the universe. Otherwise why else even be here?' I believe his quote is right on target", says Brettmann, "which is why we are now offering to the entire Millennial generation the same proven services which previously were only available to Senior-Level Executives.
"By helping them to start their own businesses we encourage, teach and help our younger generation to become self-reliant and independent from an ever increasingly volatile job market so they can provide for themselves and their loved ones tomorrow."
Brettmann estimated the total economic impact of these businesses to eventually reach in excess of two billion dollars and create over 200,000 new jobs with the corresponding increase in purchasing power of their employees.
In a recent Personal Business Advisors conference, Brettmann proposed the initiative and closed by stating, "This shows how something that starts quite small can have far reaching, and most importantly, long-lasting positive effects. It helps and supports individuals, their families, the communities they live in, as well as entire nations. I ask you to support us and this generation in this new endeavor, so we can all look back and say we answered the call and made a difference when it mattered."
All attendees received Brettmann's proposal enthusiastically and accepted unanimously.
Personal Business Advisors delivers its unique service through a network of over 250 offices located throughout North America. With the demand for their services increasing dramatically, the demand to become a partner at Personal Business Advisors has also increased.
Personal Business Advisors is the world's largest provider for alternatives to traditional employment, providing a fast and proven executive "matchmaking" service that connects the preferences, background and needs of their peers with the many thousands of opportunities available to the white-collar community with six-figure income needs, at no cost to the candidates.
The company serves clients from all industry sectors, operating from a base of partner-operated offices in the United States, Canada, Mexico, Spain, the U.K. and Singapore. Personal Business Advisors' innovative matchmaking service is a fast, accurate and proven way to turn a traditional job search into a successful entrepreneurial future.
Visit the Personal Business Advisors Millennial Division or the Personal Business Advisors Senior Executive Division for more information. Find more on Facebook and Linkedin about Millennial challenges.