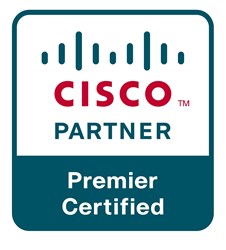 Troy, MI (PRWEB) August 28, 2013
This specialization recognizes INVOIP as having made the investment in fulfilling the training and certification requirements to sell, design and deploy comprehensive Cisco® Collaboration Architecture solutions.
Ben Rife, INVOIP's President and CEO states, "This is another milestone in the evolution of our service delivery and commitment in providing the best communication and collaboration solutions possible to our customers. We are proud to partner with Cisco."
"The Cisco Advanced Collaboration Architecture Specialization is designed to help Cisco channel partners meet a wide range of customer needs," said Richard McLeod, senior director of collaboration architecture for the worldwide partner group at Cisco. "Achieving the Cisco Advanced Collaboration Architecture Specialization provides INVOIP with access to comprehensive sales and technical training as well as support from Cisco."
The Cisco Resale Channel Program provides partners with the training required to build sales, design, and technical talent and then validates their skills through a third-party audit.
About INVOIP
Celebrating its 10th year, INTEGRITY NETWORKS dba INVOIP has been a trusted technology advisor to small and medium-sized clients across North America, specializing in hosted Cisco Unified Communications solutions.
INVOIP offers a portfolio of cloud based hosted VoIP solutions for small and medium-sized businesses, including Cisco Unified Communications Manager, Unity Connection, Unified Contact Center Express, Unified Presence, and InformaCast Paging. INVOIP also provides integration between Cisco Collaboration Solutions and cloud applications, such as Google Apps.
Cisco and the Cisco logo are trademarks or registered trademarks of Cisco and/or its affiliates in the U.S. and other countries.
Click here for more information on INVOIP.