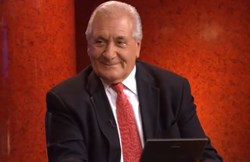 Secondary lenders in the marketplace now set specific criteria for approving a loan. If a business falls within those criteria, they are automatically approved.
New York, NY (PRWEB) January 28, 2014
Global Financial makes business loans possible when the bank turns a business down for a loan. Currently the government is putting big restrictions on banks to lend out money unless the business is very well established. Banks look for three to four years of profitability and net worth of at least double the amount of the loan the business is seeking. Banks require very high personal credit rating in the 700s from the principles of the company, coupled with great personal assets. Without these factors, banks do not even consider making a business loan.
"Having these attributes does not guarantee that a business will be approved, only that a bank will consider a business for a loan," said Phil Dushey, CEO of Global Financial. "Banks are very arbitrary in the way they approve loans. They look at the industry, whether they like the business, the principles and the way they operate. There is no set reason to how banks go about approving a business for a loan today. "
On the other hand, secondary lenders in the marketplace now set specific criteria for approving a loan. If a business falls within those criteria, they are automatically approved. For example, one Global Financial lender has a program for the medical profession; designed for doctors, dentists, physical therapists, and optometrists. If the applicant has been in business for at least 5 years, maintains at least $10-$12,000 in their account, and shows a 696 credit score, they are approve for $150,000 worth of equipment-- with no financials and no tax returns, only a one page application.
Funding based on volume:
Global Financial can also get loans funded based upon a company's volume. "Let's say a restaurant is doing $100,000 per month but is only in business one year." said Mr. Dushey. "They are not yet showing a profit, and the principle has a 600 credit score, which of course is an automatic turn-down at a bank. We can approve them for a $100,000 loan and give them 1-2 years to repay the money. These loans can all be approved in 24-48 hours and funded in 3-4 days."
Global Financial provides over 30 different types of loans, including equipment leasing, working capital, business acquisitions, real estate and more.
About Global Financial:
For over 30 years, Global Financial, one of CEO Phil Dushey's wholly-owned companies, has been providing loans to businesses that have been turned down by their local banks and helping business owners to grow their business.
Phil Dushey brings over 30 years of continuous experience in the commercial finance business to his company, Global Financial Training Program. Global's program trains select students in the field of commercial finance, the business of loaning other businesses the money they need to survive and grow. Graduates of this four-day program are prepared to "Own Their Own Finance Company."
"Global Financial Training Program teaches the "ins" and "outs" of this prestigious industry, connects trainees with a pre-established network of funding sources and enables students to get approval to do business with these lenders," said CEO Phil Dushey. Every student learns to be their own boss, with a complete sense of independence and security, especially important in these tough economic times.
Global Financial can be reached at 201.633.3010. For more information, visit http://www.globaleasing.com.