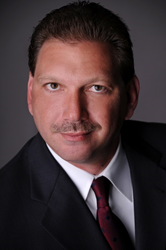 A 'business divorce' is often a lot like a regular divorce because you have two or more people who at one time loved each other, but now have a very acrimonious relationship.
Laguna Woods, CA (PRWEB) March 17, 2016
"A 'business divorce' is often a lot like a regular divorce because you have two or more people who at one time loved each other, but now have a very acrimonious relationship," said attorney Joseph Ferrucci, who has been practicing law for twenty years. "Like married couples, both parties usually have equal rights but want to gain superior control over the assets and finances while the relationship is wound down."
Unfortunately, adds Ferrucci, the harsh feelings that arise between partners in these situations often distorts their judgment, leading them to self-destruct in the process. This is why divorcing business partners should be represented by legal counsel with experience in partnership disputes. For business partners that are parting ways, Ferrucci offers the following three tips:
No. 1: Seek counsel early. "This doesn't mean you can't be amicable and work things out. On the contrary, having an objective point of view from an attorney experienced in these matters greatly increases the chances of an amicable and cost-efficient winding up of the partnership," said Ferrucci. "Furthermore, knowing your legal rights and responsibilities will help you avoid making poor choices in this very stressful and emotional process. Making uninformed choices at critical times often makes a bad situation worse. I have often seen entrepreneurs create significant liability to third parties in their zealous quest to gain the upper hand on their partner."
No. 2: Document everything clearly and politely. Key events and agreements should be documented. However, when sending confirmation emails and other correspondence, state what you are attempting to document simply and objectively. Vitriol will not benefit anyone. The more clearly everything is defined, the easier things can be to unwind. "Having an attorney to guide you through this is crucial," said Ferrucci.
No. 3: Don't cut your nose off to spite your face. Typically, the biggest points of contention in a partnership break up are the customers and key employees. However, all too often, the partners' public fight over the customers and key employees causes those customers and employees to go elsewhere. Nobody wants to be caught in the middle of someone else's dispute; thus, partners should always strive to reach an agreement on how to divide up the customers and key employees, even if they are having difficulty agreeing on other issues. "But it is difficult for partners that have invested a great deal of their personal time and effort into cultivating the customers and employees to do this on their own," said Ferrucci. "An objective attorney can often help the parties frame an agreement that makes sense for both sides."
About Joseph Ferrucci, Ferrucci Law Group
Joseph Ferrucci specializes in complex business and commercial litigation for clients in Orange County and throughout California. Ferrucci Law Group is a boutique firm that provides personalized service to every business and individual it represents. For more information, please call (949) 600-5370, or visit http://www.oc-litigation.com. The law office is located at 24361 El Toro Road, Suite 220, Laguna Woods, CA 92637.
About the NALA™
The NALA offers small and medium-sized businesses effective ways to reach customers in the digital age, while providing a single-agency source that helps them flourish in their local community. The NALA offers its clients an array of marketing tools from press release campaigns and social media management to a cause marketing program. The NALA's mission is to make businesses relevant and newsworthy, both online and through traditional media, by providing increased exposure at reasonable costs. For media inquiries, please call 805.650.6121, ext. 361.