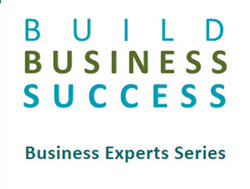 Bellevue, WA (PRWEB) May 10, 2016
On May 4, 2016, Elizabeth Harris from Resultist Consulting announced she will be presenting at an upcoming event "Grow Your Business to the Next Level" on June 16, 2016, in Bellevue, WA.
The workshop is designed for business owners and executives interested in increasing the short, mid, and long-term profitability, and value of their businesses.
The workshop is a collaboration between Elizabeth Harris, Mike Pritchard and David Lightfoot. Mike Pritchard, the CEO of 5 Circles Research, will present "Happy Customers Are Important to Your Business" and David Lightfoot from B2B CFO will be presenting "Increase the Value of Your Business".
Location:
Umpqua Bank
1000 Bellevue Way NE
Bellevue, WA 98004
Date and Time:
June 16, 2016, 5:30 pm - 8:00 pm
Topics to be covered will include:

Understanding the sales funnel stages and definitions.
How to create a predictable revenue machine.
Forecasting predictable revenue month after month.
How to learn which customers are unhappy sooner.
Simple steps to make existing customers happier and be more profitable.
How to target prospects who are most likely to be happy customers.
How to improve profitability and cash flow in 2016.
How to make business more attractive to potential buyers.
How to choose an exit strategy aligned with personal goals.
Those interested can register on Eventbrite here:
http://www.eventbrite.com/e/grow-your-business-to-the-next-level-tickets-24696151855
About Elizabeth Harris and Resultist Consulting
As a consultant, Elizabeth organizes her client's revenue and sales processes to make them predictable and profitable. As the owner of Pacific Business Interiors, she grew the business from $4M to $16M in just 3 years. She also conducts workshops around the Pacific Northwest providing tools to enable attendees to grow their profitable revenues.
Elizabeth has more than 20 years of experience as an advisor, founder and executive for multiple small & mid-sized businesses. She is a complex B2B sales expert with real-life experience, adept at motivating teams from a revenue perspective with innovation, flexibility, and responsiveness to competitive and changing market conditions. http://www.resultist.com/about-Elizabeth-Harris