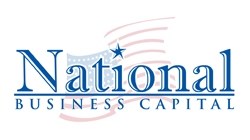 By assisting these business owners to thrive, we are boosting our economic outlook as well
Bohemia, NY (PRWEB) August 29, 2013
National Business Capital (NBC), a respected nationwide alternative to traditional financial institutions, has recently introduced specialized financial services to benefit business owners in the automotive service industry. These services include a business credit line and equipment financing as well as small business loans with longer terms. The move is expected to enable companies in this industry to apply for and to receive the financing and terms they require to grow their businesses and to succeed.
"To stay current, automotive services companies need financing to upgrade their equipment, such as car lifts, spray booths, alignment machines, for example," states Joseph A. Camberato, Managing Partner, National Business Capital. "National Business Capital assists these firms to receive the funds they need to lease necessary equipment. We also provide a business line of credit to facilitate vendor payments and other business necessities. Additionally we also provide small business loans. These services feature quick approvals and both affordable and extended terms of up to 5 years in some instances," Camberato notes.
Today's automotive services professionals need to reach every sector of the driving public as well as commercial automotive enterprises. A financing package from National Business Capital assists these professionals to start, build, maintain and grow their businesses. "Small local businesses provide the backbone of the region's economy," says Camberato. "By assisting these business owners to thrive, we are boosting our economic outlook as well," he concludes.
Automotive Equipment Leasing and Financing
NBC offers affordable monthly payments through customized terms for automotive equipment leasing for machinery such as spray booths and car and truck lifts. Whether a client is seeking to finance new or used equipment or seeking to finance an inventory purchase in anticipation of future sales or rentals, National Business Capital has a financial solution. The firm offers a comprehensive package, with terms normally ranging from 12- to 60-months.
Automotive Services Business Line of Credit
National Business Capital's business line of credit provides automotive business owners the flexibility needed to access funds quickly and conveniently. One of its best features is that business owners only pay for the funds that they use. For those who do not have an immediate need for funding, a line of credit can be useful for emergencies, business growth opportunities or other contingencies.
National Business Capital does not require upfront fees, offers 24-hour approval and fast funds availability. The firm notes that its loan applicants have a 90% approval rate and considers several factors not just an applicant's credit score.
Small Business Loans for Automotive Service Business Owners
National Business Capital offers small business financing to a wide range of small businesses including those in the automotive service industry.
The firm's small business financing approvals are not based on an applicant's personal credit, time in business or if the business is currently showing a loss. Open tax liens are also not a deterrent. Unlike traditional banks, NBC offers unsecured small business loans up to $2 million, with absolutely no restrictions on how the funds are used.
Some of the premium features of an NBC small business loan include:

Set payments
Set terms
Fast approvals and funding
Loans are not based on profit or loss
From startups to well-established firms, National Business Capital offers working capital financing to all types of businesses of all sizes, including those with less than favorable credit histories or no collateral. The Financial Services company is known for not requiring fees upfront, offers loan approvals within 24 hours and funding within days not weeks as is the industry standard. An application takes only two minutes to complete. For more information call (877) 482-3008.
About National Business Capital
National Business Capital is one of the nation's well known sources for business financing. It is a niche company with many years of experience in the business finance industry. Their goal is to complete their clients' financing needs quickly and efficiently without the difficulties often encountered during the loan process at traditional banks. They are highly experienced in assisting many different types of businesses regardless of their credit background.
National Business Capital's approval process is not based on just an applicant's credit score. They evaluate the 'whole picture' and use realistic underwriting practices. Their slogan underscores the firm's intent to assist business owners to take their enterprise to the next level: "Business is Built on Relationships – We look forward to Starting a Relationship with You."