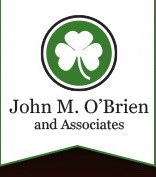 Bigger cases require everything from start to finish to be considered in the context of how the case will be proven in front of a jury
Sacramento, CA (PRWEB) January 30, 2014
On 21st of January, at 10:00 am, personal injury attorney John M. O'Brien was a special guest on the Business Leader Spotlight radio show, hosted by Randy Van Ittersum.
"He is here today to talk to us about some of the legal issues that you can encounter in a personal injury case" – introduced Randy Van Ittersum attorney O'Brien to the listeners.
Attorney John M. O'Brien, after describing briefly his law firm and his work answers his question "Why does somebody involved in an accident resulting in personal injury need a lawyer?". "Bigger cases require everything from start to finish to be considered in the context of how the case will be proven in front of a jury" – said Mr. O'Brien.
According to him smaller cases can be handled by the victims themselves. After an evaluation that he makes when a possible client approaches him he can tell whether it is better to hire an attorney or argue the case themselves.
John M. O'Brien says that usually the process of getting properly compensated in a personal injury case takes a lot more time than clients imagine.
To Mr. Van Ittersum's question regarding attorney fees John O'Brien explains how this works on the plaintiff side of the case. Plaintiff lawyers work on a contingency fee basis, Mr. O'Brien explains, meaning that they only get payed if the client gets compensated. This way everyone gets equal access to the court whether they can afford it or not.
If you wish to listen to the entire interview from attorney John M. O'Brien you can listen to the show here.
About John M. O'Brien
Personal injury lawyer John M. O'Brien, founder of John M. O'Brien and Associates serves Elk Grove, Sacramento and San Francisco areas. With more than 24 years of experience regarding personal injury cases of all sorts, attorney John M. O'Brien and his law firm earned an excellent reputation and an impressive record of verdicts, settlements and arbitration awards.
# # #