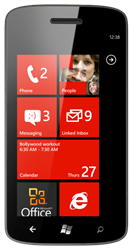 working with a telecoms specialist, such as Fusion Mobile, will ensure the most up-to-date advice is guaranteed
Birmingham, UK (PRWEB UK) 22 August 2013
Leading UK telecoms specialists, Fusion Mobile, has launched a Guide for businesses to help them choose the right business mobile phones for their company's needs.
Choosing the right mobile phones for a company can not only bring many logistical benefits, but if the right contract is chosen, it can bring significant cost savings too.
One of the first points to consider is whether the company needs to invest in mobile phones for their employees or whether their telecoms needs are already being met through their office phones. For many businesses, however, the mobile phone has become a vital tool in helping employees carry out their role, whether they are out and about, visiting clients or even for home based workers.
Once a company decides they need mobile phones for their workforce there are a lot of variables to consider such as whether they need internet connectivity, whether their job involves travel abroad or talking to clients abroad etc.
Stuart Cordingley from Fusion Mobile said: "Each client has their own set of needs which we evaluate thoroughly to ensure the needs will be met by the chosen telecom contract. We look at the client's needs against what's available at that time and what would most suit the client.
"The mobile industry is constantly evolving and working with a telecoms specialist, such as Fusion Mobile, will ensure the most up-to-date advice is guaranteed."
Fusion Mobile's Guide takes a step by step approach to choosing the right deals. This involves determining the business need, looking in detail at the coverage a client will need, analysing the client's calling habits, looking at the right level of security and any extra services or devices that might be needed such as Bluetooth, Wi-Fi, USB adapters etc.
Established in 2004 and with an impressive client portfolio, Fusion Mobile's presence is firmly established in the telecoms industry and has an impressive client retention rate to match. Fusion's approach is simple, yet very effective; they talk in a non-technical way guiding the client through the many different options available before offering the right solution for their business which fit for the long term, not just the short term.
"The old adage that the devil is in the detail is so true when choosing the right business mobile phones. There are too many companies offering the world to potential clients with the aim of tying them into expensive long-term contracts; our Guide enables companies to give greater consideration to their business needs before committing to such a key part of their business strategy," Concludes Stuart.