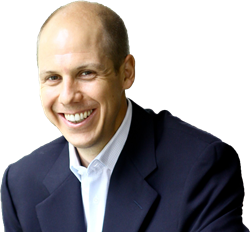 'If you're serious about your financial future then read and absorb the message in this brilliant book by Barry Spencer. He truly cares about your success!' - James Malinchak, featured on ABCs TV Show 'Secret Millionaire'
Atlanta, GA (PRWEB) September 02, 2013
Barry H Spencer and Scott Noble, two Atlanta business owners who serve business owners, recently commissioned an independent study on the dangers facing mid-sized privately held businesses. They found most surprising from the research that most business owners and avid entrepreneurs are not aware of the impact these trends are having on their business and lifestyle.
Spencer, who has personally interviewed successful leaders worth up to a billion dollars, says, "Change in the marketplace is happening at such a high rate that business owners are unable to keep up with the change which is putting their business and personal wealth at risk in ways they are unaware."
The pace of innovation is at an all time high causing business owners to feel overwhelmed and under the pile about how to adjust to remain competitive.
The research shows that business owners leaving unanswered very important questions about their business and personal wealth.
Rick DeVos, billionaire entrepreneur and Owner NBA Orlando Magic, says, "Too few wealthy people ask the bigger questions. As the co-founder of a family business who has taken these steps, I can highly recommend Barry Spencer's book."
From Barry H Spencer's latest book, The Secret of Wealth With No Regrets, to the most recent independent research on trends impacting business owners this Private Business Owner Briefing on Tuesday, September 24 will be a packed with powerful and actionable information.
Attendees of this private business owner briefing will learn the seven most dangerous trends, the three simple actions to take now, how the business can be used to create predictable income streams, and three reasons recent tax law changes puts the business owners' personal estate at risk.
Business owners who attend the Private Business Briefing will receive The 7 Trends Business and Lifestyle Freedom Action Guide, Rich DeVos's latest book, and $100 Million Business Owner Success Secrets Exclusive Interview Audio CD.
There are limited seats available for the September 24 event held from 5:15 p.m. to 6:45 p.m. at Ray's Steakhouse on Mansell Road in Alpharetta, Georgia. To reserve one of the free, but limited seats available visit http://www.5businessbuildingtrends.com/. Interested inquires can also call the offices of The Barry H Spencer Companies at 678-278-9632.
About Barry Spencer: Barry Spencer is a nationally recognized author, entrepreneur, financial educator, wealth planner and speaker whom you may have heard on radio recently, including WAFS biz1190 and 680 WCBM. Spencer's latest book is The Secret of Wealth With No Regrets, and he is the co-author of Wealth: From Roots of Regrets to Routes of No Regrets, and How To Enjoy A Life Generosity. His published articles include: "When Wealth Is More Than Money," When Generosity Matters To The Family," and "The Two Essentials that Count Beyond Death and Taxes." Barry lives with his wife, Lori, and their two children Hudson and Avery Kate in Alpharetta, GA.
About Scott Noble: Scott Noble, CPA, PFS, is a nationally recognized speaker, Continuing Education Instructor, member of the Laureate Center for Wealth Advisors and financial educator who speaks to peers in the financial industry. He is the co-author of Wealth: From Roots of Regrets to Routes of No Regrets, and How To Enjoy A Life Generosity. Scott and his wife, Denise, live in Alpharetta with their three daughters Andie, Leah, and Hannah.