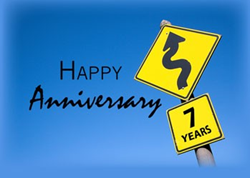 Studio City, California (PRWEB) January 13, 2015
Bargain Business Plan is providing more comprehensive business writing services for startup companies and established businesses in honor of its 7th year of business. Thanks to the company's exponential growth over the last several years, Bargain Business Plan can now offer greater value and additional services to business owners and entrepreneurs.
Specifically, the business plan packages by Bargain Business Plan have been restructured in order to meet new standards set by the Small Business Administration (SBA) and major financial institutions nationwide. Staying on top of a fast-paced industry that is bound by government regulations and constant changes is part of the business model at Bargain Business Plan. Outstanding business plans need to not only meet the needs of the clients but also meet the quality standards of the SBA and financial institutions.
Business owners and entrepreneurs who are in need of a startup business plan or even an overhaul of their existing business plan can find a quality business plan writer by a simple search on Google. Bargain Business Plan offers not only the quality business plans these business owners are seeking but also a value that is nearly unmatched.
About Bargain Business Plan: Bargain Business Plan provides business plan writing services for business owners and startup companies. The business plan company specializes in preparing professional business plans for clients to use for multiple purposes including applications for a SBA bank loan, funding from venture capitalists, and government grant applications. Since their start in 2008, Bargain Business Plan has prided itself on providing custom written business plans for its clients without the use of a traditional template or generating software.
Bargain Business Plan's company culture instills in each member of its team that each person is vital to the process. The company believes that each person involved from the owners down to the general staff is important and must take ownership of their work. Due to these ideals, Bargain Business Plan is not a template business plan strategy. They are a custom, high-quality, and thorough business plan writing system. To learn more about Bargain Business Plan visit http://www.BargainBusinessPlan.com