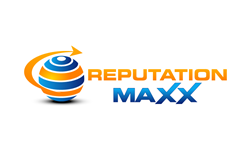 Phoenix, Arizona (PRWEB) November 18, 2014
Phoenix reputation management firm Reputation Maxx says that businesses who want to make sure they can reach their personal and professional goals need to protect themselves online. Protection comes in many forms. Businesses need to be protected from hackers and online attackers that will try to tear down the business through different means.
"If your brand falls victim to any online attackers," says CEO of Reputation Maxx, Walter Halicki, "it can stop progress in its tracks and set your company back. You need to protect your brand online so that you can focus on reaching your goals."
Protecting a brand or personal name online is vital to its success. When a business is able to carry on strong without being slowed down by attackers, it can be much easier for that business to reach its personal goals, and protect its online brand and reputation. The personal online reputation experts reveal some tips for anyone to better protect themselves online.
1. Protect personal information: When using social accounts or interacting in other ways online, it is essential that everyone monitors what they share about themselves. Especially on social accounts, it is easy for others to easily find personal information. One thing that professionals can do to protect their personal information is make sure that they have their professional and personal lives separate and appropriate privacy steps, and settings are always followed.
2. Protect online reputations: A reputation can fall victim to attacks online. Competitors, those who have personal issues with employees or owners, or even strangers may attack a brand or business online. It is important that businesses have a protective barrier to help them stay safe against these kinds of attacks, and have access to reputation monitoring like that which is provided by Reputation Maxx.
3. Protect online assets from hackers: Everything from social profiles to home pages can fall victim to attacks from hackers. Website security tools are essential to protecting a business, its employees and its clients. Top reputation management firms can even help businesses with these tools to ensure that they are always protected.
The brand reputation management services available with Reputation Maxx go above and beyond. Not only do the experts at this trusted reputation management firm know how to build strong assets that will help online reputations recover and be protected from attacks, they also offer a number of tools that help companies and individuals alike build strong sites and protect their personal and professional information online.
Reputation Maxx is a leading online reputation management firm located in Phoenix, Arizona and is part of a fine family of companies including JW Maxx Solutions, Prensa Ahora and Enterate Ahora. For more information on the bad reputation management services that Reputation Maxx provides, visit https://reputationmaxx.com.