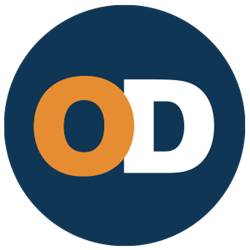 SCOTTSDALE, Ariz. (PRWEB) June 16, 2020
Many warehouses have experienced a significant increase in demand due to the pandemic. While this spike has created chaos for some warehouses, those that use the Opendock dock scheduling platform have reported that their operations have remained efficient and orderly.
Certain sectors have seen a considerable jump in business during the pandemic. Examples include medical supplies and paper products. When the need to move more product surges in a warehouse, it can cause established processes to fall into disarray. This is especially troublesome for warehouses that use the first-come, first-served method. In this system, trucks that arrive earlier get served before those that arrive later.
The practice of first come, first served, is workable during normal conditions. However, during extremely busy times, the process breaks down. One of the most visible results is long lines of trucks waiting to drop off or pick up. At one Procter & Gamble facility that makes Bounty paper towels and Charmin toilet paper, images and videos recently surfaced of trucks lined up for miles.
This is painful for the drivers and the freight carriers that employ them – carriers and drivers make money while their trucks are moving, not while they are waiting. But it's also challenging for the warehouses. Finding additional staff, then asking them to operate at breakneck speed, is difficult. It's not only hard on those in charge of hiring and managing people; it's stressful on the workers. The constant pressure to move faster can cause mistakes and accidents.
But warehouses that have used the Opendock platform have not experienced these problems. They're extremely busy, to be sure. But their processes have remained intact. Lawrence Dillworth, inbound supervisor at healthcare distributor Owens & Minor, stated, "Without Opendock during the pandemic volume surge, it would have been a catastrophic failure."
Opendock requires that every truck have a specific appointment time to deliver or pick up goods. So even if a warehouse chooses to expand hours of operation, trucks are still required to have an appointment time. This allows for more effective staff planning and a more organized and efficient operation.
Bob La Loggia, Opendock's CEO noted, "Timely delivery of critical products to grocery store shelves or to institutions like hospitals is of utmost importance right now. We are so fulfilled to know that Opendock is playing such a central role in making this happen."
Opendock is based in Scottsdale, Arizona. Its platform serves some of the largest companies in the world, including Pepsi, ADM, Unilever, Cargill, Ecolab, and many others. It is also used by all major carriers and brokers every business day. Nearly a million dock appointments are scheduled every month through the system. For more information, visit http://www.opendock.com.