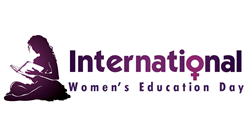 'When sleeping women wake, the world shifts.'
Miami, Florida (PRWEB) June 30, 2014
WHO: The Butterfly Club, a global network exclusively for women celebrates the launch of an unprecedented platform to promote and encourage women to take their heels off "autopilot" and unleash their greatest potential.
WHAT: International Women's Education Day (IWED) launches in honor of the profound impact that education plays in the lives of women worldwide. IWED spotlights international change agents and the many influential women throughout history who have used education as a catalyst to create opportunities and celebrate the resiliency of a woman's spirit.
WHEN: Sunday, July 13, 2014 from 10am-10pm EST. Opportunities will be made available for streaming, live, or recorded TV interviews in print articles and radio interviews including social media dialogue and retweets beginning at 9am EST with The Butterfly Club and International Women's Education Day team . There will also be additional press coverage opportunities for individual interviews prior to the event and post-event launch.
WHERE: Around the globe. Join us for an interactive Online Social Launch. Find us @bclubtribe, https://www.facebook.com/butterflyclubtribe using hash tags #KeepOnLearning, #IAmWorthy, #WomensEducationDay.
WHY: Many women in the developing world are persecuted for seeking a formal education, such as the 230+ Nigerian school girls captured by local terrorist group, Boko Haram, on April 14. In more progressive countries like the United States, women are breaking and shattering glass ceilings through advancement in career opportunities, receiving college degrees, and entering into predominantly male dominated fields.
HIGHLIGHTS: Our founder, Osmara Vindel, aka "O," has been featured on CNN Espanol, Latina Magazine, among other outlets and would make a great interview or feature (http://www.osmara.com/about-o/).
During the online interactive social launch supporters can lend their voice by:
● Social media hashtags such as #KeepOnLearning, #IAmWorthy, #WomensEducationDay have been created on our social media pages to create interactive conversations and updates on the latest news.
● Visit our Thunderclap campaign to safely donate your social media status in support of Women's Education https://www.thunderclap.it/projects/12457-women-s-education-day symbolizing unity of our digital voices together to strengthen our Movement.
● In support of #BringBackOurGirls and the advancement of women's education to place a black line on their forehead representing education and the power of the mind for women around the globe
CONTACT: For more information contact Shay Brown, Royal Kingdom PR Agency, Inc. 901-297-7048 or pr(at)butterflyclub(dot)com for more information, press coverage, features, or to schedule interviews with our Founder, Osmara Vindel. Visit butterflyclub.com for more details.
About International Women's Education Day
Founded by The Butterfly Club founder, Osmara Vindel in 2014, the International Women's Education Day platform honors, encourages, and promotes women's education and empowerment as the most powerful tool for world transformation. We believe that when women are given the right tools to lift themselves up, they revolutionize entire communities and impact families, causing a ripple effect for future generations because, 'When Sleeping Women Wake, the World Shifts.'
About The Butterfly Club
The Butterfly Club is an exclusive global community that aims to create positive life transformations through a series of advanced training and education programs, creative and strategic networking, and social contribution opportunities by connecting women across the globe. Our mission is to help you master your mind, take care of your body and nurture your heart, so you can experience true freedom and fulfillment. The Butterfly Club helps you wake up from autopilot and get to know yourself. We strive for balance and a true awakening that will help identify your strengths and gifts to help push you out of your comfort zone. We believe that when sleeping women wake, the world shifts. For more information or join as a partner or affiliate visit http://www.butterflyclubtribe.com/info.