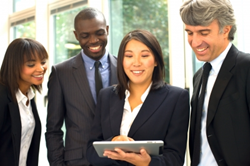 The process of learning the investment property market through our website is easy thanks to our free guides, videos and other Internet based content
Tampa, FL (PRWEB) September 14, 2014
The rental industry in many U.S. states has increased in size due to more adults renting homes compared to buying, according to national real estate data. The JWB company at http://jwbrealestatecapital.com has created an easy way to buy investment property for sale to help investors capitalize on the demand for rental homes in Florida.
A new web portal has been arranged for access this year that provides a complete training solution for adults who plan to invest into the housing market. The JWB company has launched its turnkey programs that simplify the entire buying process of rental homes that are turned into cash flowing properties.
"The process of learning the investment property market through our website is easy thanks to our free guides, videos and other Internet based content," said one JWB Real Estate Capital source.
The cash flow that is generated by many investors in the housing market using turnkey properties is one long-term retirement planning approach that JWB now offers. A new program to complement its current programs supplies investing programs to holders of 401K, self-directed IRA and Roth IRA accounts.
"Our company has experience in all forms of IRA rollovers, 1031 exchanges and other scenarios that can help make average investors a rental property owner," said the source.
The JWB Real Estate Capital company is planning to introduce more accessible content through its web portal this year that will be available in download form. Investors who visit the company website now have the option to review the blog based content that now appears at http://www.jwbrealestatecapital.com/blog to provide additional educational content.
About JWBRealEstateCapital.com
The JWBRealEstateCapital.com company allows the public to purchase its turnkey homes for use as a growing investment product in the United States. The company has built and acquired more than 300 homes over the past few years that are now used to drive cash flow for clients. The JWBRealEstateCapital.com company discounts its properties to make it effortless for average investors with no real estate experience to own rental properties in Florida.