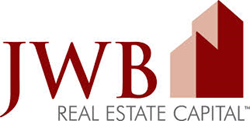 Income from rental properties can have many advantages for buyers that include tax benefits, residual income and other benefits that most people could be unaware of when making investment decisions in stocks or bonds
Jacksonville, Florida (PRWEB) October 19, 2013
Rental property is one of the secondary investments that some people are exploring as alternatives to the fluctuating stock market prices. The http://jwbrealestatecapital.com company is now helping average people to buy rental property online through its resource of homes that are available for rent in the Jacksonville, Florida area. These homes include renting tenants to ensure investment income is setup for a rapid return.
The state of Florida is one example of group of states that are undergoing rebuilding after high foreclosures between 2008 and 2011 affected the local economy. The rental market has remained strong in Florida partly due to the higher than average tourism and relocations by workers each year.
The JWB Real Estate Capital company investing information that is now available online is designed to be a comprehensive resource for any person interested in owning Florida investment property. Immediate details about all company owned properties and how to get started investing are currently offered to investors online.
"Income from rental properties can have many advantages for buyers that include tax benefits, residual income and other benefits that most people could be unaware of when making investment decisions in stocks or bonds," a source from the JWB Real Estate Capital company said.
A portfolio of more than 100 single-family properties are currently listed on the JWBRealEstateCapital.com website. This resource now includes a housing specialist team who provides chat assistance online and a local access number for Jacksonville area investors to use. Both new and seasoned investors are using this resource online for research purposes.
"The properties that are listed online are company owned and include tenants to help with immediate return of investments for investors who are buying their first or series of properties," the source added.
The JWB Real Estate Capital company acquires properties monthly as new homes are acquired through different purchase resources in the state of Florida. All homes that are available for investment can be researched using the search system that is listed online. A helpful blog is also available to help website visitors with housing information research.
About JWB Real Estate Capital
The JWB Real Estate Capital company provides investment opportunities in housing for average men and women in the state of Florida. This company is one of the fastest growing real estate agencies offering affordable investment properties that are positioned with tenants already in place. The JWB Real Estate Capital company currently markets more than 100 properties that are helping new and experienced investors to earn returns through property investing on a national basis. This company is managed by experts in the housing industry who help create the solutions now offered to other investors.