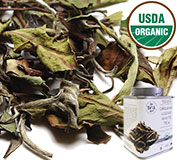 Even if it simply means that people on their smartphones will be able to more easily read product reviews, or find our Live Chat button, or sign up for our newsletter—that will improve the holistic customer experience and make this a success.
Boulder, CO (PRWEB) September 24, 2014
The Tea Spot is upping their game at the start of this year's "tea season" to improve the mobile shopping experience for their online customers. With numerous added features and a streamlined checkout process, they plan to up the ante for online shoppers in the premium tea category.
With the ever growing number of online shoppers and smartphone users in the US, shopping on mobile devices is prevalent, at rates higher than ever before. While smartphone conversion rates still trail behind desktop and tablet conversion rates in benchmark studies, the growing number of people completing some part of the shopping cycle on their smartphones is higher than ever before. Google confirmed that over 90% of consumers move between multiple devices to accomplish their goals online in their "Muti-Screen World" consumer behavior study. They also found that smartphones serve as the most common starting point for activities across multiple screens, further validating the importance of the smartphone experience in the overall online customer experience. The online tea niche is no exception to this rule.
The Tea Spot has grown their online presence and retail customer base over the past six years, becoming one of the leading online retailers in the growing premium tea niche and one of the only companies to offer both premium teas and unique modern teaware designs. Despite their relatively small size, The Tea Spot's always-on approach to customer service distinguishes them from even the largest tea retailers. This customer-centric approach now extends to their mobile strategy, including Live Chat instant messaging, rapid response-time to email and social media messages, and knowledgeable customer service agents available by phone during business hours.
Upon launch, The Tea Spot's online tea store will be mobile-optimized for easy navigation, improved speed, fast-loading high-resolution images, product filtering, and easy-to-read font and page layouts. New site functionality will also be integrated into the mobile shopping experience, such as: recurring order "subscriptions" with automatic savings, filters to help with product selection, an email option for back-in-stock notifications, emailable wish lists, the ability to login with Facebook credentials, and new ways to earn Loyalty Points, among others.
"With an improved mobile experience, we plan to streamline the shopping experience for customers and improve the browsing experience for anyone seeking to learn more about premium teas and teaware," states CMO Jessica Kochik. "Even if it simply means that people on their smartphones will be able to more easily read product reviews, or find our Live Chat button, or sign up for our newsletter—that will improve the holistic customer experience and make this a success."
###
About the Tea Spot: The Tea Spot is a leading producer of handcrafted loose leaf teas and creator of Steepware®, the housewares tools that make loose tea easy. The company's vision to modernize the loose leaf tea experience has held steadfast since the for-profit philanthropic company was founded by Maria Uspenski in 2004, a cancer survivor drawn to the health benefits of leaf tea during her recovery. Her message is simple and powerful: tea in its freshest form renders premium flavor, unmatched health benefits, and is eco-friendly. The Tea Spot's model of social entrepreneurship incorporates its mission to foster health and wellness through loose leaf tea, with its 10% Pledge. Ten percent of the company's profits are donated in-kind to cancer and community wellness programs. The Tea Spot is a Boulder, Colorado-based, certified B Corp, woman owned and operated business. theteaspot.com