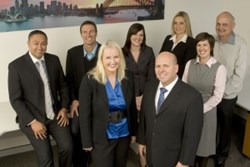 Using an expert buyer's agent cuts down the time it takes to find the right property as well as ensures the buyer gets the best price possible
Sydney, NSW (PRWEB) October 15, 2013
Still a relatively unheard of service in Australia, the [NSW Fair Trading department realized the importance of releasing a fact sheet disclosing information about using an agent to buy property. Brought out in June 2013, the guidelines provide the full scope of what a buyer's agent can actually do for those interested in purchasing a property. Mr. Peter Kelaher, a long time buyer's advocate, industry expert and Managing Director at PK Property Search And Negotiators, was pleased with the information being made public, "I brought the concept of representing buyer's in real estate transactions to Australia back in 1997. It's great to see the NSW Government making the codes of conduct we've been using for so many years now part of Fair Trading."
Being considered part of the 'Australian Dream', purchasing a property as a home or investment is expected of most Australians. It's surprising then to learn that only one party in the transaction is truly represented: the seller. Given it takes both a buyer and a seller to complete the deal, allowing the buyer to enter into such a serious transaction without expert representation seems unfair.
Not so for those who've been using the skilled buyer's agents at PK Property Search And Negotiators. Since 1997, the Sydney 'Buyer's Agent' service has been educating and handling property searches, negotiations and purchases for their clients.
A few months ago, the NSW Fair Trading department released the 'Using An Agent To Buy Property' fact sheet. Mr. Kelaher says this information "is really helpful for the public because, although we've been representing buyers for 16 years, most people don't know what to look for in a buying agent."
The fact sheet defines the role of a buying agent, how to select one and some rules of conduct within the trade. Mr. Kelaher further explains that since "most people aren't familiar with what my profession offers, it's important they know we act exclusively for them - the buyer, not the seller." He goes on to say that a good buyer's agent will offer a wide range of helpful services such as: searching, appraising, dealing with vendors, negotiating price, organizing reports, providing advice and even bidding on a property.
The PK Property Search And Negotiators Managing Director then highlights the top points of how to select a buyer's agent, "Firstly, they must hold a current real estate license and be active in the industry. They must also be truly skilled negotiators with years of experience in doing deals. Lastly, they have to be well connected with a large network of contacts."
Having purchased over 1,500 properties Sydney-wide since 1997, Mr. Kelaher can confidently say that "using an expert buyer's agent cuts down the time it takes to find the right property as well as ensures the buyer gets the best price possible."
With the recent release of the NSW Fair Trading 'Using An Agent To Buy Property' fact sheet, skilled buying agent and industry expert Mr. Kehaler gives his backing to the government's initiative to educate the public about his field. "The fact sheet is really helpful, and if potential home buyers want further explanation about any aspect of a buying agent's services, we offer gratis advice to make the entire process easy." For further information about how to select the best Buyer's Agents, contact Peter Kelaher of PK Property Search And Negotiators directly on +61 0419-200-018, or visit: http://pkproperty.com.au/
About PK Property
Since introducing the concept of Buyer's Agents to the Sydney Marketplace in 1997, PK Property Search & Negotiators has successfully purchased approximately 1,500 properties worth around $2 Billion dollars.
As Sydney's first, largest and most experienced buyers agents, PK Property covers all aspects of the purchasing process - from finding the right property and determining its true market value, to negotiating the best possible price and bidding on the buyer's behalf at auction.
Their mission is simple: to help buyers counter misinformation, overpricing and emotional impulse buying.