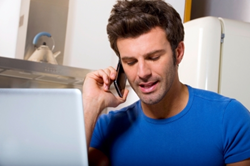 We update our free guides and downloads every few months to make sure that men and women who are considering investing have good information to use
San Jose, CA (PRWEB) January 18, 2015
Young adults or adults who are making plans to retire this year could benefit from a new guide that explains the investment homes industry in detail. The JWB Group is now providing its free buyer's guide to investment homes that has been updated with 2015 specific content. This guide can be retrieved from the main portal at http://www.jwbrealestatecapital.com.
Researchers of the rental market can access the guide that is available by clicking on the "click here to get started" link now provided. The data that is provided in the guide includes recent testimonials of turnkey property buyers, cap rate information and how to manage a successful investment portfolio in real estate.
"We update our free guides and downloads every few months to make sure that men and women who are considering investing have good information to use," said a JWB Real Estate Capital rep.
The investment guide download that is now offered is one part of brand new investing content that can be accessed this year. The JWB company recently announced the launch of its mobile website. This content area remains accessible in the U.S. and provides one-touch access to all company created content for new investors.
"We have a full-time staff of account managers who help investment client daily and these professionals are available online and by telephone," said the rep.
For men and women who plan to download the investor's guide for 2015, a new option exists to schedule personal strategy sessions. A scheduling calendar can now be used at http://www.jwbrealestatecapital.com/schedule-appointment to schedule any appointment with JWB account managers in real time on the web.
About JWBRealEstateCapital.com
The JWBRealEstateCapital.com company offers turnkey solutions to investing clients and now has investors in more than 10 countries going through its real estate programs. The company has refined its inventory of investment properties in 2015. The JWBRealEstateCapital.com company has a managed portfolio that includes hundreds of cash flowing homes that increase annual income for clients daily.