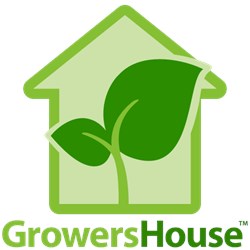 Buy hydroponics equipment easily, discretely, and safely with Bitcoin at GrowersHouse.com.
Tucson, AZ (PRWEB) December 30, 2013
Growers House (retail) and GrowersHouse.com (online store), hydroponics suppplies and grow room equipment super stores, are now accepting Bitcoins as a method of payment. As the popularity and security of Bitcoin increases, the anonymous currency is becoming widely used to purchase items online, and has even surpassed Western Union in overall transaction amount.
As Bitcoin becomes a more established currency, with other online stores such as Overstock.com planning on accepting them this coming year, GrowersHouse.com believes it's important to give the option for digital currencies to be used as an alternative to government regulation to validate transactions. That said, the outgoing Federal Reserve Chairman Ben Bernanke praised digital currencies like Bitcoin in his recent memo to the Senate.
One of the attractive reasons for using Bitcoins online is that it keeps your personal information hidden, and you don't have to be afraid of any organization being able to trace the source of your funds. This lends to Bitcoin being one of the most secure ways of shopping online anonymously.
GrowersHouse.com has quickly risen to become one of the largest online retailers of hydroponics equipment in the world, growing at an average rate of 300% over the last two years. Located in the USA, GrowersHouse.com also ships internationally.
GrowersHouse.com online store sells indoor gardening and growing equipment including ballasts, bulbs, LED grow lights, induction lights, reflectors, nutrients, fertilizers, soils, hydroponics kits, fans, filters, grow tents, trimmers, and more. The Growers House hydroponics team is also well known for their excellent customer service, fast shipping times, and reviews & comparison tests of products with integrated videos and infographics. Visit GrowersHouse.com today to buy hydroponics with Bitcoins.