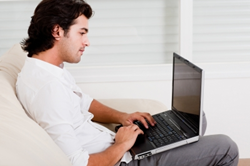 More adults are tapping into the returns available in various housing market across the United States, and they are using both cash and retirement dollars to fund real estate purchases
Los Angeles, CA (PRWEB) February 22, 2015
One way to build a passive income through the real estate industry involves purchasing rental homes in the United States. The JWB company is now helping beginners become educated about buying affordable real estate in new rental markets across the country this year at http://www.jwbrealestatecapital.com/how-to-find-cheap-real-estate.
A list of guidelines to follow when evaluating a single family home is now provided in the posted list at the JWB website. Because prices will vary in the rental industry, ways to perform price estimations using multiple tools are now provided. The explanation now posted for housing industry investors will be curated throughout the year.
"More adults are tapping into the returns available in various housing markets across the United States, and they are using both cash and retirement dollars to fund real estate purchases," one JWB company source said.
The overview provided to buyers of rental properties at the JWB website focuses on market-ready rentals as well as turnkey houses. A search engine link to find bank foreclosures as well as listings through tax sales are now showcased to investors who will use multiple sources to find reduced price rental homes.
"We specialize in introducing investors to the turnkey market although there are multiple ways to acquire a property that will be used to earn rental cash annually," said the source.
The JWB company has assembled an accurate list of the best cities to purchase a rental house in 2015 that is now accessible on the web at http://www.jwbrealestatecapital.com/best-cities-buy-rental-homes-2015. This inclusive list features market index information as well as the ROI that a person could expect when investing in specific markets.
About JWBRealEstateCapital.com
The JWBRealEstateCapital.com company launched its investment program for adult investors in the United States in 2006 and has revised it to include beginner clients in 2015. The company is currently building hundreds of single family homes that will be part of its new home division in Florida. The JWBRealEstateCapital.com company provides a full-time management package for its property for sale to help investors earn ROI while virtually hands-free.