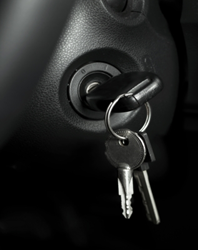 Not every insurance agency promotes available discounts or price drops that could be useful to a person obtaining an insurance protection plan on the Internet
Midland, TX (PRWEB) February 23, 2014
The Auto Pros company is now including purchase links inside of the quotes for buying auto insurance that are delivered automatically to users of its search platform at http://autoprosusa.com/insurance. This enhanced system is designed to simplify the quotes and purchase procedures for drivers.
The e-commerce platforms that some insurance agencies have installed over the past 10 years are making it a simpler process to purchase coverage for vehicles on the Internet. One drawback to standard systems is the rate card information that is generally presented in a standard quotation to drivers.
"Not every insurance agency promotes available discounts or price drops that could be useful to a person obtaining an insurance protection plan on the Internet," said one Auto Pros company source.
The links to purchase various protection plans that are now offered through United States agencies are one way that the quotation system has been improved this year. An earlier update that is appreciated by the general public is the sorting of rated companies that is now completed by individual zip codes.
"The users of the research system for insurance products online get to sort rated companies by zip code to instantly find incentives and discounts that are provided to certain areas of the U.S.," said the source.
The Auto Pros company is scheduled to include more than one new research platform in 2014 to provide additional assistance to motor vehicle owners. The warranty finder tool installed earlier this year is now active and updated for use at http://autoprosusa.com/auto-warranty.
This tool is one of the helpful research platforms now available to any vehicle owner interested in purchasing a domestic warranty plan for a car, truck or sport utility vehicle. Every requested quotation is accurate and uses the driver zip code and engine mileage count for proper price calculations.
About AutoProsUSA.com
The AutoProsUSA.com company is one of the independent resources that North American vehicle owners depend on each day of the year to find insurance products and automotive products for discount prices. The research systems installed on the AutoProsUSA.com website now make it a simpler process to extract pricing from service providers and obtain detailed information. The company customer service solutions now contribute to faster response times for car owners seeking additional information. A phone system and Internet portal for consumer feedback have been installed for daily usage.